Simple Steps to Prevent Your Pipes from Freezing This Winter
October 05, 2015
---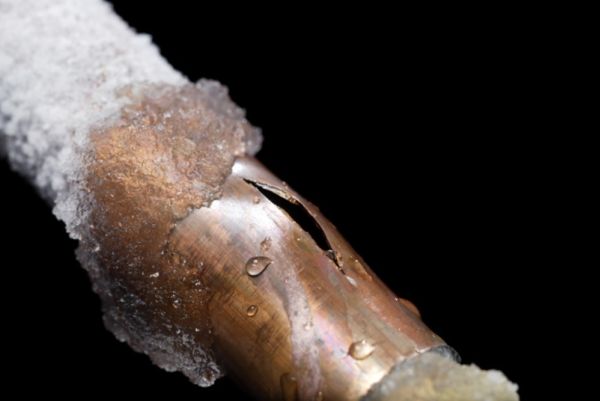 Whenever the temperature falls bellows 32 degrees, your home is at risk of having frozen pipes, especially with a cold winter chill.
Here are some preventative measures you can take to keep you home running smoothly …
Moving Water is Harder to Freeze
So in that case leave your faucets on with a small amount of water flowing through whichever pipes that are susceptible to freezing.
Protect Your Pipes
Pipes that are in attics, garages and crawl spaces can be protected by using insulation or heat tape.
Seal Them Up
If there are any openings that would allow cold air in and around your water pipes, seal them up! It's crucial to keep cold wind away from your pipes!
Circulate Warm Air
Keep your cabinet doors open under your kitchen and bathroom sinks to allow warm air around the pipes especially if they are located on an outside wall.
Thermosat
Set your thermostats to a minimum of 60 degrees when the temperature is below zero.
Use a Lamp
Place a small lamp near your pipes to give them a little heat. Be cautious when doing this to prevent fires by easily removing anything potentially flammable from the area first.
Use a Blowdryer
If your pipe is already frozen, use a blow dryer to heat and thaw the pipe. If there is no success in doing so or your pipes have already busted, make sure to shut off the main water valve and call a trained plumbing and heating professional right away.
Serving the NYC metro area, including:
And everywhere in between!