Smart Thermostat Installations in Queens, NY
Ranshaw Installs Leading Smart Thermostat Brands
Are you looking to lower your heating and cooling bills by upgrading your traditional thermostat to a cutting-edge smart thermostat? Ranshaw installs the best smart thermostats for your home and budget so you can control and program your heating system directly from your smartphone, computer, or tablet.
Contact our friendly and tenured heating team today for an upfront estimate, various smart thermostat brand and model options, a labor warranty, and a 100% satisfaction guarantee.
Our Smart Thermostat Installations include:
Trained heating techs

that install your smart thermostat right the first time

Reliable scheduling,

so you can count on us for timely service
What's Included
What's Included In Your Smart Thermostat Installation
Assessment and upfront pricing:

We'll inspect your current heating system during your in-home estimate and then discuss smart thermostat options based on your energy efficiency needs and budget. The inspection allows us to select the best smart thermostat brand and model for your system's performance and your home comfort.

Plus, we'll always provide a firm upfront price estimate so you know exactly how much you'll pay for this installation before any work begins. We stick with our estimates—every time.

Installing your smart thermostat:

During your smart thermostat installation, a trained technician will:

Disconnect and dispose of your old thermostat.
Install a smart thermostat that will help improve your home's comfort and reduce your energy bills.
Test the new one with your current heating system to ensure it's working properly.
Clean up their work area before leaving your home.

We install the following smart thermostat brands:

ecobee
Nest
Honeywell
and many others

Average time to complete a smart thermostat installation: 3-4 hours

Guarantees and warranties:

When you choose Ranshaw to install your smart thermostat, you're choosing high-quality, professional workmanship. Our team is committed to providing you with the best installation service around. Part of our promise to Queens' homeowners also means backing up our work with strong warranties and guarantees to provide you with peace of mind.

All of our smart thermostat installations come with:

A 1-year labor warranty: We stand behind our smart thermostat installations up to 1 year after service.
A 100% satisfaction guarantee: If you're not 100% thrilled with our smart thermostat installation, we'll make it right.
Price
How Much Does It Cost to Install a Smart Thermostat?
The cost to install a smart thermostat in Queens and surrounding areas varies depending on several pricing factors:
Brand/model features: Ranshaw has excellent smart home thermostat brands and models to choose from, with some more feature-rich than others. Each brand usually offers multiple models varying in price depending on the complexity of their features. For example, models with voice control, enhanced display, or learning/automated programming features will add to their cost. We'll help you find the thermostat perfect for your budget and provide you with your desired features.
Need for a C-wire installation: The "common wire" (C-wire) connects the smart thermostat to the heating system for continuous power. However, most homes with old thermostats will not have C-wires installed. As an alternative, a common maker can be installed by a qualified heating technician as a way of bypassing the need to wire a C-wire from the boiler to the thermostat.
The number of smart sensors needed: Smart thermostats use smart GPS sensors to monitor how many occupants are in a room in order to adjust the temperature accordingly. The more smart sensors needed, the more your installation cost will be. You can discuss how many rooms require sensors with a friendly Ranshaw technician when they're at your home.
Contact us for an in-home estimate to get a precise cost on your smart thermostat installation.
Scheduling Steps
How Scheduling Works
Schedule your estimate.

You can request an estimate by either filling out our easy online form or calling us at (718) 767-0707. When you contact us, our team will work quickly to schedule the estimate on a day and time that works best for you.

Get smart thermostat options & upfront pricing.

After inspecting your current heating system and thermostat, we'll walk you through smart thermostat options customized to your energy efficiency needs and budget. We'll provide you with upfront price estimates in writing and set an installation date.

Get your smart thermostat installed right the first time.

On the day of your installation, we'll provide a courtesy call 20-30 minutes before our arrival. After our crew finishes installing your smart thermostat in approximately 3-4 hours, we'll test the thermostat then clean up our work area before leaving. Let us know how we did—we value all of our customers' feedback.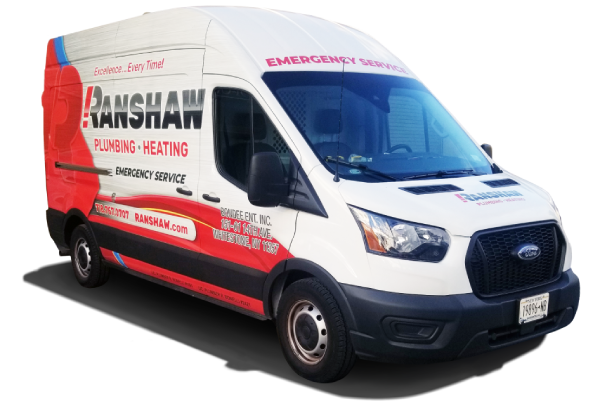 Education
Benefits of a Smart Thermostat Installation
When you install a smart thermostat, you'll enjoy:
Energy savings. A smart thermostat will automatically adjust the temperature according to your patterns to reduce energy consumption.
Convenient auto-scheduling. With "geofencing" technology, the thermostat will change the temperature before you return home.
Monitor and adjust remotely. Away for the weekend? Use the smart thermostat's app to check if your system is properly working and is at the right temperature.
Real-time energy usage reports and tips so you know exactly how much power you're using and how you can improve.
Alerts and notifications. The thermostat will alert you if the system needs maintenance, an air filter replacement, or repairs.
Think you need a smart thermostat installation? Contact us today!
Serving the NYC metro area, including:
And everywhere in between!