Gas Leak Repair in Queens, NY
RELAX … Your Emergency Gas Leak Repair is Under Ranshaw's Care
Need a gas leak fixed or your gas service restored? If you live in Queens or the surrounding area, we can help.
Gas leak repairs can be complex. We make it simple with:
Licensed master plumbers

specializing in gas line plumbing.

Timely coordination

With the NYC Dept. of Buildings and gas utility company so your gas service is restored asap.
Service details
What's included in your gas leak repair
We gather information

When you contact us for help with your gas line issue, first we'll ask for some brief information. If your gas service has been shut off by your utility company, they will typically provide you with a report noting why your gas was turned off and the extent of your gas leak (e.g. whole house or isolated appliance).

We'll ask you for the report, along with what type of property you have and what gas is used for in your home/building (e.g. heat, hot water, cooking).

Initial consultation

Once we receive your information, we'll promptly send a licensed gas plumber out to your property to:

Perform an on-site inspection to assess your building's gas lines

Our highly-trained licensed gas plumbers are up-to-date on the latest gas plumbing codes. You can depend on us for a proper and thorough evaluation of your gas piping.

Prepare a detailed proposal

We'll give you a detailed proposal outlining the repairs needed to correct the gas leak and restore your gas service.

Filing permits and making the repairs

Once you sign off on the proposal, we'll:

File a Limited Alteration Application (LAA) permit with the NYC Department of Buildings (DOB)

The LAA permit allows us to make any necessary repairs. NYC requires a permit to be filed for any work done on a gas line—including gas line replacement, repairs or installation. We'll handle any permit pulling for you.

Once the DOB approves the permit, we'll return to make any repairs.




Test the line and schedule inspections

After we've repaired your gas leak, our team will perform a test on your gas line.

If the line holds with no gas leaks present, we'll set up an appointment with the NYC DOB and perform a gas test in the presence of a licensed DOB inspector.

Post-inspection, we'll set up an appointment with your utility company for a final inspection.

Restore your gas service

After your utility company approves the final inspection, they'll restore gas service to your home/building.

Guarantees and warranties

We want you to feel peace of mind, which is why we always back up our work. For gas leak repairs, our customers receive:

1-year labor warranty. We stand behind our gas leak repair work 1 year after service.

100% satisfaction guarantee. If you're not 100% thrilled with our service, we'll make it right.
Price
How much does it cost to repair a gas leak in Queens?
The cost to repair a gas leak in Queens and the surrounding area varies widely, depending on these factors:
Location of the leak. Depending on the location of the leak, your repair costs can change. For example, if the leak is after an appliance shut off valve in your gas line, it is an easy repair and would cost less to repair. On the other hand, if the gas line is in an inaccessible location (e.g. in a tight crawlspace, behind a wall, etc.), the labor and repair costs will increase.
Whether there is a gas shutdown. If the gas leak occurs in the gas line before an appliance shut off valve and the utility company has shut down and locked the gas to the property, the repair costs will increase because the repair is more complex.
Extent of the damage. Depending on the age of your gas lines and the severity of the damage to them, you may have to replace and install new gas lines, which will increase your repair costs.
For an accurate cost to resolve your gas line issue, contact us for a consultation today.
How scheduling works
Scheduling your gas leak repair service works like this:
Contact us for an initial appointment/consultation

To schedule an appointment with one of our licensed gas line plumbers, fill out our easy online form or call us directly at (718) 767-0707 for immediate assistance.

In most cases, same-day appointments are available. We serve the Queens area and beyond!

Receive a courtesy call before we arrive

On the day of your appointment, we'll call you 20-30 minutes before our plumber arrives so you don't have to wait around all day. During this visit , our plumber will perform a thorough inspection of your gas lines.

We get your gas service turned back on

After the inspection from our gas plumber, we'll provide a proposal that include a detailed scope of work and pricing. We'll follow up with a phone call and answer any questions you may have. Once the proposal is approved, we'll handle the repair from start to finish until your gas service is turned back on.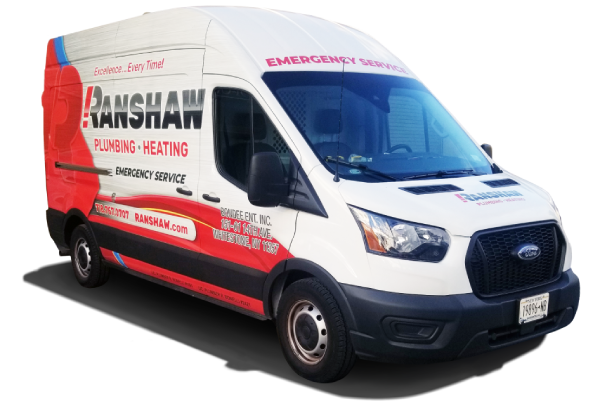 When will my gas get turned back on?
The answer: It depends
If your gas was shut off and locked by the utility company, the timeline for getting your gas turned back on depends on multiple factors, including the complexity of your gas leak. Your gas service may be restored within a few days to a few months.
Don't worry, though! We'll walk you through the process so you'll know exactly what it'll take to get your gas restored ASAP.
Serving the NYC Metro area
And everywhere in between!