Backflow Prevention Testing & Installation in Queens, NY
Rely on Ranshaw for Your Annual Backflow Inspection Needs
Have an order to install a backflow prevention device (BPD)? Or is it time to have your existing one tested? Let us handle everything. We make it simple with:
A Trained, Master Plumber

that will make sure your device complies with local code.

Timely coordination

with the NY Dept. of Environmental Protection and Dept. of Buildings.
Service details
Backflow prevention device installation

We will:

Give you an on-site estimate, so you know exactly what you'll pay before any work begins.
Hire a professional engineer. We'll save you the hassle and directly hire an engineer we know and trust.
Design a backflow prevention plan. Our Licensed Master Plumber will work with the engineer to design a plan that complies with code set by the NY Department of Environmental Protection (DEP).
Submit the plan for approval to the DEP. Once we get approval, we can begin installing your BPD.
Install and test the device. We won't leave until we make sure it's working properly and according to code.
File the paperwork. We'll take care of filing the test reports and any other paperwork with the DEP.

Average time to complete: 1–3 days

Backflow prevention device testing

A Licensed Master Plumber will:

Inspect your device. To make sure your device is up to code, we'll need to shut off your water for about 30 minutes.
File the paperwork. We'll handle filing the test reports with the DEP.
Send you reminders. We'll let you know when your BPD is due for its annual test, so you don't get fined.

Average time to complete: 1 hour


No matter the service, we offer:

1-year labor warranty. We stand behind our work 1 year after your backflow prevention service.
100% satisfaction guarantee. If you're not 100% thrilled with our service, we'll make it right.
Price
Cost to install a backflow prevention device

The cost of installing a backflow prevention devices depends on:

Size of the BPD. The larger the device, the more it will cost to install.
Type of the BPD. The 3 most common BPDs are:

Pressure vacuum breaker (PVB), which is the least expensive and best for outdoor sprinkler and irrigation systems.
Double check valve (DCV), which falls in the middle on price and is mostly used when the contamination risk is low to moderate.
Reduced pressure zone (RPZ), which is the most expensive and often used when contamination risk is high and hazardous.

Which lines need a BPD. Smaller and more accessible water lines will have lower installation costs than large and hard-to-reach ones.
Proximity to nearest waste drain. RPZs need a drain to discharge waste water. Installing a drain or expanding the size of one will increase your overall installation costs.

Cost to test a backflow prevention device

The cost to test your BPD depends on how many you have. If you have multiple devices or one on your fire sprinkler system (which needs 2 parts tested), you'll pay more than you would with just one device.

To get an accurate cost, contact us for an on-site consultation.
How scheduling works
Scheduling your backflow prevention service works like this:
Contact us

Pick your preferred day and time

We'll work around your busy schedule to coordinate your BPD testing or installation.

Get an arrival call

On the day of your service, we will call you 20-30 minutes before arrival, so you don't have to wait around all day.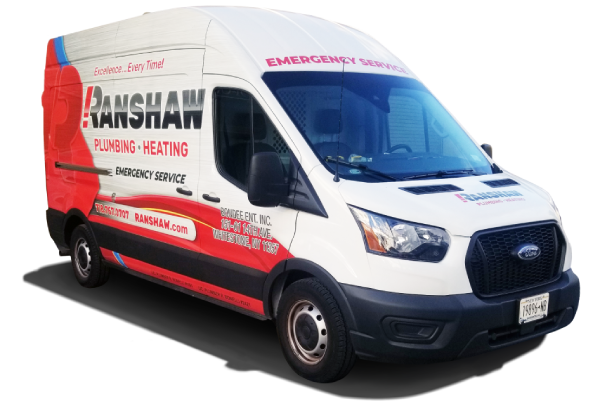 Education
What is a backflow prevention device?
A backflow prevention device is a valve that's installed on a private water line to prevent contamination of public drinking water. The BPD acts like a one-way gate that allows water to flow into your plumbing system, but won't allow it to flow backwards out into (and contaminate) the public water supply.

NYC requires most commercial buildings and facilities install a BPD and test it annually. If you don't do either, you could end up paying expensive fines. Learn more about NYC's backflow requirements on the DEP backflow prevention page.
Serving the NYC Metro area, including:
And everywhere in between!