Toilet Repairs & Install in Queens, NY
Get Stress-Free Toilet Repairs & Installations from Ranshaw's Plumbing Pros
If you need a quality toilet repair or installation, Ranshaw Plumbing & Heating is the team to call. For 60 years, we've been the go-to plumbing team for homeowners in Queens, NY, because of our unmatched customer service and workmanship. We're here for residents with our dependable scheduling and trained plumbers you can trust. Whether you have a leaking toilet or want to install a new toilet, we bring integrity and timeliness to every plumbing request we perform—every time.
Expect these great benefits and 5-star service when you book a toilet repair or replacement with Ranshaw today:
Highly-trained plumbers

who save you time and money

Reliable same-day scheduling

so you can always count on us for timely service
Service details
What's Included in Your Toilet Repair or Installation?
An Honest Review by an Experienced Plumber:

Our professional plumbers will provide an upfront quote for either resolving your toilet problem or installing a new one. At Ranshaw, we always stick to our fixed quotes. You won't ever have unexpected fees tacked onto your final bill. Once you sign off on your quote, that's the price you'll pay—period.

Some common reasons for toilet repairs and replacements include:

Drips and cracks: A leaking toilet can cause severe water damage. Our pros can diagnose and resolve leaks for any toilet brand or model.
Clogged toilet drain: You could have a clog either in the toilet or somewhere deep in a plumbing pipe. This problem is commonly caused by flushing cotton swabs, dental floss, tissues, wet wipes, and excess toilet paper.
A broken toilet flapper: This part controls water draining from the tank. If the toilet leaks water or refills nonstop, you most likely have a damaged flapper.
Broken toilet seal: Beneath your toilet is a ring that acts like a seal. If the seal breaks, foul odors from the sewer line below the toilet escape.

A Professional Service Experience from Start to Finish:

Ranshaw is proud of the skill and experience that our plumbers have. Our team will work quickly to resolve your toilet issue, but we'll never cut corners. For simple repairs, we complete them in an hour on average. We complete toilet installations within 2-3 hours.

Our toilet repairs and replacements always include:

A trained plumber who is polite, professional, and thorough.
Convenient same-visit repairs, which is possible due to our fully-stocked service trucks.
No messes because our plumbers always clean up before leaving your home.

Average time to complete: 1-3 hours.

A Promise to Protect Your Unit for Up to a Year:

We guarantee the highest-quality workmanship around for homeowners who choose Ranshaw to repair or replace their toilets. Your satisfaction is important to us; we back up all of our work with ironclad warranties and guarantees so that you have peace of mind after we leave your home.

Our toilet repairs and replacements come with:

1-year labor warranties: Each toilet repair and installation is protected for up to a year after service. If any issues arise, we'll return at no cost to you.
100% satisfaction guarantees: Your satisfaction means the world to us. If you're not 100% thrilled with our workmanship, we'll return and make it right.
Price
How Much Does It Cost to Repair or Replace a Toilet?
A toilet's repair or replacement cost varies in the Queens area depending on these factors:
Type of problem: Clogs are a common problem and are affordable to repair. Similarly, broken float rods, disconnected chains, and loose seats are fairly easy and inexpensive to fix. However, more severe problems will cause critical parts to break and need replacement, which we'll cover next. Some problems may require total unit replacement instead of just a part.
Part that needs replacement: The issue with the toilet dictates the repair cost. For example, replacing a broken flapper will be significantly less expensive than resealing a toilet. Replacing a broken chain, float rod, float ball, or wax ring are all relatively affordable. In contrast, a cracked tank or broken seat will cost more to replace.
Advanced features: You may want to install a toilet with convenient add-on features, such as anti-clog flushing technology, dual flushing, bidets, and soft closing seats. Or maybe you want to install a highly-efficient toilet that reduces water usage with a low Gallons Per Flush rating. These toilets will cost more to install.
Any modifications needed: If your plumber needs to update your existing water pipes or move your toilet's location, the cost of your installation will increase significantly.
For more information on the cost of installing a toilet, check out our blog, "How Much Does it Cost to Install a Toilet in NYC?"
Contact Ranshaw for an in-home estimate of your toilet repair or installation cost.
How Scheduling Works
Scheduling Your Toilet Repair or Installation Works Like This:
Contact Us

Call us at (718) 767-0707 to schedule a toilet replacement or repair with Ranshaw. Our customer service representatives are standing by to secure your spot. We service all of the Queens, NY area and offer same-day availability.

Pick Your Preferred Day and Time

Choose a day or time that suits your schedule. You can use our schedule form to easily request an appointment date and time, then we'll call to confirm. Then, we'll send out a background-checked and highly-trained plumber.

Get an Arrival Call

On the day of your appointment, our team will call you 20-30 minutes before arrival. We'll thoroughly inspect your plumbing system and toilet then share repair or replacement options with you. All of our in-home diagnostics come with an upfront quote in wiring before any work starts.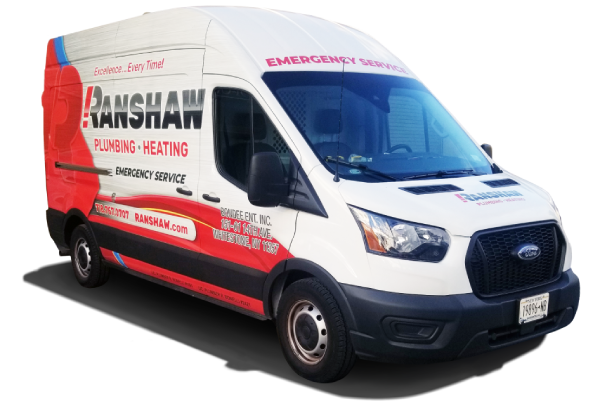 Excellence... Every Time!
Serving The NYC Metro Area
And everywhere in between!