Kitchen & Bathroom Faucet Repairs & Installations in Queens, NY
Our Plumbing Pros Will Repair or Replace any Faucet—Leaky, Busted, or Rusted!
With over 60 years of plumbing experience in the Queens, NYC, area, we've encountered every type of plumbing faucet out there. If you're having trouble with a faucet in your home or business, a Ranshaw plumber will deliver excellence, whether we repair your existing faucet or replace it with a new one.
Expect these great benefits and 5-star service when you book a faucet repair or replacement with Ranshaw today:
Highly-trained plumbers

who save you time and money by fixing your faucet right the first time

Reliable scheduling

so you can always count on us for timely service
Service details
What's Included in Your Faucet Repair or Installation?
An Honest Diagnostic by a Skilled Plumber:

Our professional plumbers will get to the bottom of your faucet issue and provide an upfront quote for the work. While faucets don't last forever, our experienced plumbers have the skill set to repair even old, obsolete faucets if replacement parts can be found. If a repair is not possible, we'll give you options for a quality, warranty-backed replacement that will last. One thing's for sure: our professionals want to find a resolution that's on your terms. We've got you covered if you have a special request for a faucet replacement.

Ranshaw's quotes are always fixed. That means we stick to the quote we give you, no matter what. Once you've signed off on the price, that's the price you'll pay—period.

Some common reasons for faucet repairs and replacements include:

Drips and leaks: Aside from that irritating sound, a leaking faucet can cause water damage and large spikes to your water bill. A faucet is made up of many moving components that can become defective or worn out over time. When this occurs, leaks are prone to happen.
Poor Water Pressure: When this happens, the culprit may not be the actual faucet itself, but it's worth checking. If your water pressure is weak at one faucet only, the fixture is more likely the cause. A Ranshaw plumber can accurately diagnose.
Replacing outdated fixtures: Considering an update to your kitchen and bathroom faucets? Ranshaw will replace your existing faucets with new ones, whether you select the faucets or we do. Selecting a faucet can be difficult. Our plumber can present the best options to save you the trouble of figuring out what's compatible with your space.

A Professional Service Experience from Start to Finish:

Ranshaw is proud of the skill and experience of our plumbers. Your professional will work quickly, but they will never cut corners. We may be in your home for less than an hour for simple repairs. Replacing a faucet usually takes about 1 to 2 hours. However, time can vary based on the complexity of the installation.

Regardless of faucet type or style, our faucet repairs and replacements always include:

A trained plumber who is polite, professional, and thorough.
Convenient same-visit repairs, which are possible due to our fully-stocked service trucks.
No messes because our plumbers always clean up before leaving your home.

Average time to complete: 1-2 hours.

A Promise to Protect Your Service for Up to a Year:

When you choose Ranshaw to repair or replace your kitchen or bathroom faucets, you're guaranteed the highest quality workmanship around. Your satisfaction is so important to us that we back up our work with strong warranties and guarantees to protect you from any issue that may arise after we're gone.

All of our faucet repairs and replacements come with:

1-year labor warranty: Each faucet repair or replacement is protected for up to a year after service. If an issue arises, we'll return and repair it at no additional labor cost to you.
100% satisfaction guarantee: Your satisfaction means the world to us. If you're not 100% thrilled with our service, we'll return and make it right.
Price
How Much Does It Cost to Repair or Replace a Faucet?
How much does a faucet repair or replacement cost in the Queens area? Well, it mainly depends on these main factors:
Faucet style: Repair and installation costs vary widely based on the style of faucet that's being worked on. In some circumstances, touch faucets and pull-down faucets can be especially tricky to repair. Knob- or lever-style faucets are commonly found in bathrooms and have the lowest repair/replacement costs.
Repairs vs. replacements: In many cases, repairs are usually more affordable than replacing a faucet outright. They require less time, and you don't have to purchase an entirely new fixture or make any modifications to remove/install new hardware.
Other associated costs: A faucet repair or replacement sometimes requires additional work. For example, replacing a defective shower faucet often involves breaking/removing tiles/ opening walls to remove the old shower body and install the new one. This can add a significant amount to the overall cost since you will need to hire another contractor to close up and finish any walls/ceiling openings made during the replacement.
Contact Ranshaw for an accurate repair cost and an in-home diagnosis.
How Scheduling Works
Scheduling Your Faucet Repair or Installation Works Like This:
Contact Us

If you'd like to schedule an appointment with one of our plumbing professionals to repair or replace a kitchen or bathroom faucet, call us at (718) 767-0707 or fill out our easy online form. We service all of Queens, NY, and many of the surrounding areas.

Pick Your Preferred Day and Time

Using our schedule form, you can easily request an appointment date and window. In many cases, same-day appointments are available. Since this is a request only, a Ranshaw team member will follow up with you on or by the next business day to complete the appointment process.

Get an Arrival Call

On the day of your appointment, our team will call you 20-30 minutes before arrival, so you won't have to wait around all day.

After a thorough diagnostic, we'll share faucet repair or replacement options with you. We'll also provide an upfront quote in writing before any work begins, so you won't be blindsided by any extra costs once the job is complete.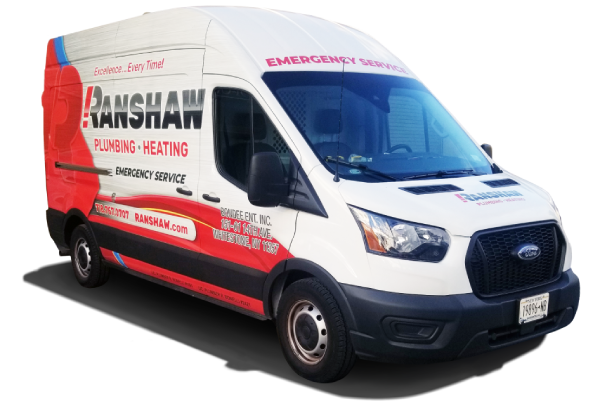 Serving the NYC metro area, including:
And everywhere in between!