Sump Pump Repairs and Installations in Queens, NY
We Repair and Install Sump Pumps Right the First Time
Unexpected flooding can cause damage to your home and wallet. You can ensure that your home stays dry and livable with an efficient, high-quality sump pump installation by Ranshaw. We install the best sump pumps for your home and needs so you can keep ground and sewer water away.
If you're looking to repair your sump pump, contact Ranshaw. Our expert plumbers will diagnose the issue and get your line of defense against flood damage up and working again in no time at all. We can repair or maintain most sump pumps on the market, and most of our repairs take just one service visit to your home to complete.
Contact our friendly and tenured plumbing team today for an upfront estimate, various sump pump models or repair options, a labor warranty, and a solid 100% satisfaction guarantee.
Our sump pump repairs and installations include:
Experienced plumbers

from a licensed plumbing company

Reliable scheduling

so you can count on us for timely service
Service details
What's Included In Your Sump Pump Repair or Installation:
Assessment and Upfront Pricing:

Looking to install a sump pump? We'll inspect your basement and flood risk during your in-home estimate and then discuss the best sump pump solution for your needs.

We'll consider the following installation factors:

Pump Type: There are a variety of pump brands and pump types to consider based on your specific requirements.
Placement: A sump pump is positioned inside a pit that is dug out of your basement ground. It is critical that the sump pump pit is located at the lowest point of your basement.
Drainage Design: Water is expelled from the pump and out of your home through a discharge line which we design and install.

Need a sump pump repair?

We'll perform a thorough diagnostic of your sump pump issue. When we've figured out the issue, we'll discuss your possible sump pump repair options with you. Once you've given us the green light, we'll repair your sump pump (usually within the first hour).

Installing or Repairing Your Sump Pump:

Some common sump pump issues that usually require a repair include:

Pump is not turning on
Pump continuously runs (even when the pit is dry and there is no water to pump out)
Strange or loud noises coming from pump
Pump runs, but no water is pumped out
Signs of rust and corrosion on the pump unit
Foul odor emitting from sump pump pit

Our sump pump installation services include either:

Replacing an existing sump pump with new equipment
Installing a brand-new sump pump pit and pump system where one doesn't exist

Regardless if you need a sump pump repair or installation, you'll always receive:

Upfront Pricing. We always provide a firm upfront price estimate so that you know exactly how much you'll pay for the repair or installation before any work begins. We stick with our estimates—every time.

Average time to complete a sump pump installation: 2-3 days

Average time to complete a sump pump repair: 1 hour

Guarantees and Warranties:

When you choose Ranshaw to install or replace your sump pump, you're choosing high-quality, professional workmanship. Our team is committed to providing you with the best plumbing service around. Part of our promise to Queens' homeowners also means backing up our work with strong warranties and guarantees to provide you with peace of mind.

All of our sump pump repairs and installations come with:

A 1-year labor warranty: We stand behind our sump pump repairs and installations up to 1 year after service for any new part or equipment we install.
A 100% satisfaction guarantee: If you're not 100% thrilled with our sump pump repair or installation, we'll make it right.
Price
How Much Does It Cost to Repair or Install a Sump Pump?
The cost to repair or install a sump pump in Queens and surrounding areas varies on several cost factors:
Repairing or replacing parts: Depending on if you're repairing an existing sump pump or installing a new one, the price for parts will vary. Repairing a part or upgrading a sump pump tends to be more affordable than a complete replacement. A new system could require upgrading your home's electrical or plumbing system. Replacing your sump pump will be more affordable if it is old, worn out, or the motor needs replacement. At Ranshaw, our plumbers will make all attempts to resolve your issue within your budget and provide the best installation or repair options.
Needing to dig a larger basin or reservoir: If you want to install a larger sump pump, it might require a larger basin or a new reservoir. The plumbing contractor will need additional machinery and labor to complete the enlargement or addition—especially if your home has a concrete foundation—which will, in turn, increase your installation costs.
Type of sump pump: Ranshaw can install submersible and pedestal-type sump pumps. While submersible pumps are costlier to install, they are popular because of how quietly they operate and their robust motors. They also clog less and take up less space. In comparison, pedestal sump pumps are more affordable to repair and install because they're more accessible for service and they're more durable.
Added features: Queens homeowners can also include battery backups or alert notifications with their sump pump installations. Both features will add to your installation costs but can be worth the added peace of mind, especially when compared to the cost of repairing water damage and mold remediation services. A battery backup ensures extra protection when a flood knocks out power. It will kick in and keep your home from flooding. Meanwhile, alerts will notify you if your home is flooding via a smartphone app.
Contact us for an in-home estimate to get an exact cost of how much your sump pump service will be.
Scheduling
How Scheduling Works
Schedule your estimate.

You can request a sump pump estimate by either filling out our easy online form or calling us at (718) 767-0707. Our team will work quickly to book an appointment at a convenient day and time for you.

Get sump pump repair or installation options & upfront pricing.

We'll inspect your home and current sump pump if you have one. Once we've finished our inspection, we'll walk you through repair or installation options customized to your flood protection needs and budget and provide you with upfront price estimates in writing. Then, we'll set a service date.

Get your sump pump repaired or installed right the first time.

On the day of your repair or installation, we'll do a courtesy call 20-30 minutes before arriving at your Queens home. We'll finish the repair or installation job in the timeframe we advise. Then, we'll test the system and clean up our work area before leaving. Let us know how we did—we value all of our customers' feedback.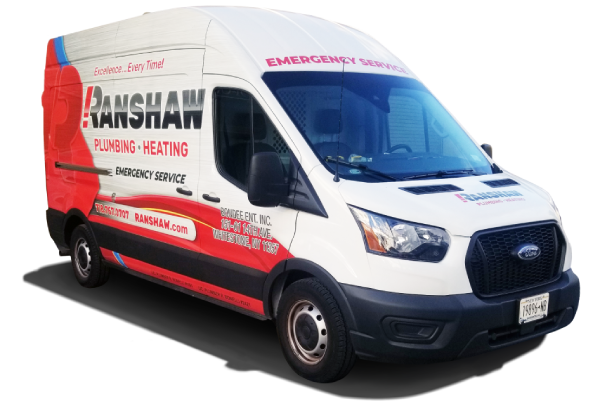 Benefits
Benefits of a Sump Pump Installation
When you install a sump pump, you'll benefit from the following:
1. Prevent water damage: Water damage is costly. Protecting your home from it with an affordable sump pump installation can provide you with cost savings.
2. Prevent mold and mildew growth: Because the sump pump keeps your home dry, mold and mildew won't be able to grow on damp walls and floors. Mold and mildew growth is a health risk and is difficult to remediate.
3. Prevent electrical fires: Floods can cause electrical fires when water seeps through walls and comes into contact with electrical wiring. Installing a sump pump can reduce flood and electrical fire risks.
4. Decrease your insurance rates: Depending on your home or flood insurance provider, installing a sump pump can help decrease your rates and the potential of having a claim denied.
Want a sump pump installation for water damage insurance? Contact us today!
Get Sump Pump Service Faster Than a New York Minute
Serving The NYC Metro Area
And everywhere in between!