Water Filter and Purifier Installations in Queens, NY
Rely on Ranshaw for Water Filter & Purifier Installations Done Right
Protect your family and home with healthier water. A water filter or purifier ensures that the water in your household is free of contaminants for the cleanest water possible. Not to mention that the system can help prevent chlorine damage and mineral scaling, which extends the life of your plumbing appliances and pipes.
Ranshaw Plumbing & Heating will help you determine which water filtration or purification system is best for your Queens, NY, home. From convenient scheduling options to cleaning up after the installation, we'll provide an excellent service experience every step of the way. Our experienced plumbers provide worry-free water filter and purifier installations so that you have pollution-free and fresh-tasting water.
When you schedule with us, you'll get:
Trained plumbers

that install your water filter or purifier right the first time.

Reliable scheduling,

so you can count on us for timely service

60+ years of experience,

with hundreds of 5-star reviews on Google
Service Details
What's Included in Your Water Filter or Purifier Installation
Assessment & Upfront Pricing

Before we provide water filter or purifier system options, we'll first come to your Queens home to perform an assessment. One of our friendly plumbers will inspect your home's plumbing systems and chat with you about your water quality needs. They will walk you through the water filter and purifiers that will perform best for you and your home and upfront pricing for them so you know exactly how much you'll pay before any work starts.

If you have any questions, just ask our knowledgeable and highly-trained plumbers. You can expect honest advice about what will benefit you in the long run– without any upsells.

Installing Your Water Filter or Purifier

On the day of your water filtration or purification system installation, we'll show up on time in our fully-stocked vehicles with all the equipment needed to get the job done in one visit. Our trained plumbers typically need around 2-3 hours to complete the installation.

During your installation, they will:

Wear shoe covers and lay down drop cloths to protect your floors (upon request)
Ensure that your system is correctly sized
Disconnect and dispose of your old water filter or purifier, if applicable
Install your new water filter or purifier
Test your new system to ensure it performs optimally
Clean up their workspace before leaving your home

Guarantees & Warranties

At Ranshaw, we pride ourselves on high-quality service, so we promise to work hard to provide you with an outstanding installation. To provide homeowners peace of mind, we back each water filter and purifier installation with strong warranties and guarantees.

All of our plumbing installations come with:

1-year labor warranty. We stand behind our water filter and purifier installations for up to a year after service.
100% satisfaction guarantee. If you're not 100% thrilled with our service, we'll make it right.
Price
Cost To Install a Water Filter or Purifier in Queens
The cost to install a water filter or purifier in Queens and the surrounding area varies widely. Ultimately, the price you'll pay to install one depends on multiple factors, including:
Type of system: Water filtration and purification systems come in two types: point-of-use and whole-home (also called point-of-entry). Whole-home systems filter all the water in your home before it enters your pipes. Meanwhile, point-of-use systems are for a specific fixture or appliance, such as a kitchen sink. Whole-home systems are more expensive to install, but are more cost effective if you want multiple water fixtures appliances or fixtures to have filtration. Bigger homes that have more contaminants in the water may need additional point-of-use systems.
Size/capacity of the system: Whole-home water filters and purifiers are sized by the gallons of water per minute (GPM) that they can filter. A system with a high GPM will cost more to install. Your Ranshaw plumber will inspect your home's plumbing system and discuss your water usage with you to determine the system size you need.
Advanced filtration: You can choose from a variety of water filters and purifiers depending on the kind of contaminants you want to remove from your home's water. For example, activated carbon water filters are more affordable to install than ultraviolet filters. The more contaminants you want removed, the more the system will cost. A Ranshaw plumber can help you determine which one is best for filtering out the contaminants you're most concerned with.
Maintenance needs: Some water filters and purifiers will require more maintenance, like reverse osmosis models, while others don't require regular upkeep. The systems that need little maintenance will cost more to install but will cost less over its lifetime.
To get a more accurate cost on your water filter or purifier installation, contact us for an in-home estimate.
How Scheduling Works
Scheduling Your Water Filter or Purifier Installation Works Like This:
Schedule your estimate.

Request your appointment by filling out our easy online form or calling us at (718) 767-0707. As soon as you contact us, our friendly customer service representatives will work efficiently to schedule your estimate on a day and time that works best for you.

Get water filter or purifier options & upfront pricing.

Once we've inspected your home, plumbing systems, and spoken with you about your water quality needs, we'll walk you through filter and purifier options customized to your budget that will remove your desired contaminants. We always provide upfront price estimates for any plumbing installation in writing before any work begins so that you always know exactly what you'll end up paying.

Get your water filtration or purification system installed right the first time.

After you sign off on the right water filter or purifier for your home and approve our quote, we'll prepare for a seamless installation. On the day of, we will contact you 20-30 minutes before our arrival. Our installers will smoothly install your water filter, answer any of your questions, and clean up their work area before leaving.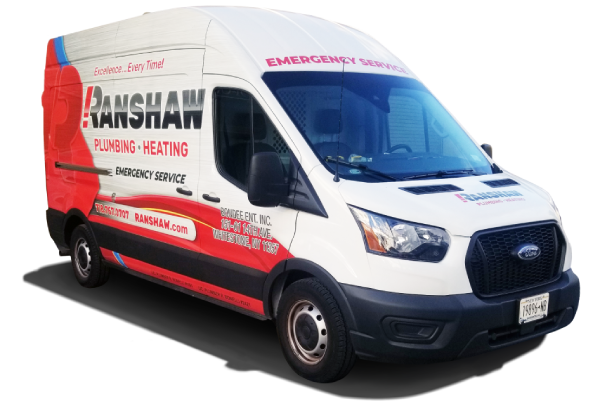 Benefits
What are the benefits of water filters & purifiers?
We install powerful water filters and purifiers that can provide you with the following benefits:
Better-tasting and healthier drinking water: Water filters and purifiers can effectively remove a range of contaminants found in New York water. The list can include chlorine, gases, dyes, heavy metals, disinfectants, pesticides, and volatile organic compounds. Plus, your water will taste better with fine particles, odors, and other undesirable flavors removed.
Longer-lasting plumbing appliances and pipes: Most systems specifically prevent calcium and magnesium minerals from corroding your plumbing appliances (e.g., water heaters, washing machines, dishwashers, etc.) and pipes, extending their lifespans. This reduces scale buildup and corrosion in your pipes and hard water scum buildup in your showers and bathtubs.
Environmentally friendly: Cutting-edge water filter and purifier systems do not use salt, making them more environmentally friendly than traditional systems that expel large volumes of sodium chloride into public waters. Also, you'll reduce the need for plastic water bottles with a system installation.
For more information about these filtration and purification systems or to get a quote, contact us today.
Excellence... Every time!
Serving The NYC Metro Area
And everywhere in between!