Oil Tank Replacements in Queens, NY
Need to Replace or Remove Your Oil Tank? Ranshaw Will Do It Right!
Your oil storage tank supplies heating oil to your boiler. While oil tanks have a long lifespan, a leak can eventually occur.
If your tank is leaking or you're concerned about an aging oil tank and want to stay ahead of any potential problems, Ranshaw can help.
Our experienced staff can safely remove and replace your existing oil tank, whether it's above or below ground. We can also remove or abandon an oil tank that is no longer in use.
When you hire Ranshaw for your oil tank needs, you're hiring for peace of mind and a job you can trust from the start.
Our oil tank replacements include:
A highly-trained team

that's licensed to remove and install oil tanks

Reliable scheduling

so you can count on us for timely service
Service Details
What's Included In Your Oil Tank Replacement:
Assessment and Upfront Pricing

We'll send a skilled heating technician to investigate your current oil tank and heating equipment. Then, they'll provide you with:

Upfront pricing before any work begins: This way, you'll know the job cost without any surprises. We stick with our estimates—every time.
Recommendations: There are a variety of options when it comes to choosing an oil tank. We'll discuss these options with you and ensure you make the right choice for your heating needs.
Gas Conversion: Many consider switching from oil to gas when their oil tank needs replacement. We are licensed and can assess if this is an option for you. If so, we can provide a comprehensive quote covering everything, including filing permits with the NYC Department of Buildings (DOB).

Replacement of Your Oil Tank

Our oil tank replacements include:

Filing and pulling the required permits
Disposal/abandonment of your existing oil tank
Installing your new tank, including any necessary connections to your heating system
Pump any remaining oil out of the old tank and into the new one

Average time to complete: 1 to 3 days


Guarantees and Warranties:

When you choose Ranshaw to replace your oil tank, you're choosing high-quality and professional workmanship. Our team is committed to providing you with the best heating installation service around. Part of our promise to Queens' homeowners includes backing up our work with strong warranties and guarantees.

All of our oil tank replacements come with:

A 1-year labor warranty: We stand behind our oil tank replacements for up to 1 year after service.
A 100% satisfaction guarantee: If you're not 100% thrilled with our workmanship, we'll make it right.
Price
How Much Does It Cost to Replace an Oil Tank?
The cost to replace an oil tank in Queens and the surrounding areas varies depending on three main factors:
Above vs. Below Ground: Depending on whether the oil tank location is above or below ground, the cost of removing and replacing the old oil tank will change. An underground replacement will cost more as extra labor time is needed for the harder-to-reach location and excavation.
Tank Type/Size: The type of tank you choose (material, size, warranty) will impact your overall cost.
Amount of Additional Materials: This includes the fuel line, which runs from your tank and feeds oil to your boiler, and fill and vent piping.
To get an exact cost of how much your oil tank service will be, contact us for an in-home estimate.
Scheduling
How Scheduling Works
Schedule Your Service

You can request an appointment to assess your oil tank by either filling out our easy online form or calling us at (718) 767-0707. Our friendly customer service team will work with you to find a day and time that works for your busy schedule.

Receive Upfront Pricing

Our heating technician will inspect your home and current oil tank if you have one. Once we've finished our inspection, we'll provide you with upfront pricing customized to your heating needs and budget. Then, we'll set a date to replace or remove/abandon your oil tank.

Get Your Oil Tank Expertly Replaced

On the day of your service, we'll provide you with a courtesy call 20-30 minutes before arriving at your Queens home. We'll finish the replacement job in the timeframe that we advise. Afterward, we'll test the system and clean up our work area. Share your experience—we value all of our customers' feedback.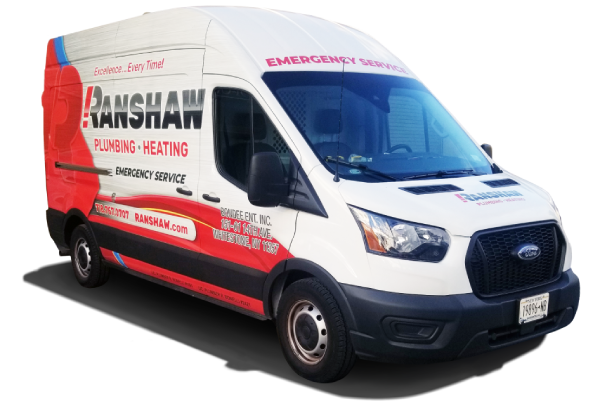 Education
When Should I Replace My Oil Tank?
To keep oil tanks safe, functional, and performing at their best, homeowners should replace their oil tanks due to the following conditions:
Old Age: If your indoor oil tank is more than 25 years old or your outdoor oil tank is more than 15, you may need to replace it.
Visible Corrosion: Condensation can develop inside your tank and can begin to corrode the tank walls. Don't ignore this warning sign if you see corrosion on your tank.
Oil Breach: If you see or smell oil outside of the tank, it's time for a replacement to prevent damaging your property or environment.
Increased Oil Consumption: Are you experiencing spikes in your heating oil usage? This can indicate a fuel oil leak.
Get Oil Tank Service Faster Than a New York Minute
Serving The NYC Metro Area
And everywhere in between!