Why Is My Bathtub Faucet Leaking After the Water is Turned Off?
August 04, 2021
---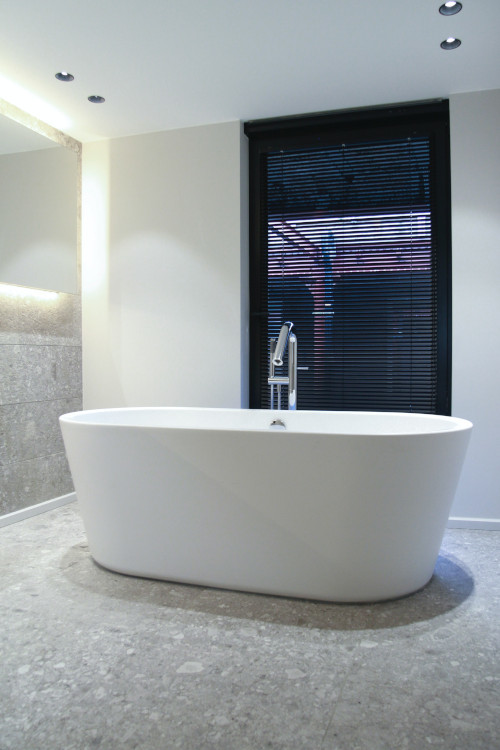 Tired of hearing that persistent drip-drip-drip coming from your bathtub faucet?
We don't blame you. Besides the irritating sound, a leaking faucet can also waste a significant amount of water. In fact, the U.S. Environmental Protection Agency estimates that a faucet dripping at the rate of one drip per second can waste more than 3,000 gallons per year.
Needless to say, you probably want your faucet fixed ASAP. In this article, we'll share the most common causes of a leaky bathtub faucet, which include:
A worn-out washer or O-ring
A corroded valve seat
A faulty cartridge
We'll take a closer look at each of these possible causes in more detail below. Also, right off the bat, we'll tell you that the fastest and most reliable way to fix these issues is to call a trusted plumber (more on that later).
---
Want a trusted NYC plumber to repair your faucet? Call (718) 767–0707 or schedule an appointment online with Ranshaw today. We offer upfront pricing and convenient scheduling for every plumbing repair.
Request repair
---
Cause #1: A worn-out washer or O-ring
Every faucet contains several tiny components that work together to control the flow and temperature of the water coming into your bathtub. These small parts can fail due to old age, corrosion or manufacturing errors.
Two small parts that often wear out in bathtub faucets are: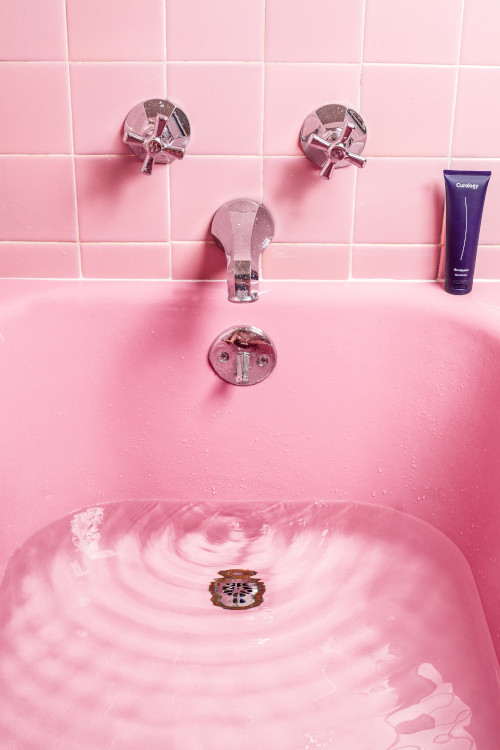 1. Washers: Compression-style faucets (the ones with handles that you loosen to let out water) have rubber or plastic washers that control the water flow. These washers often wear out as they age, causing water to leak out of the faucet.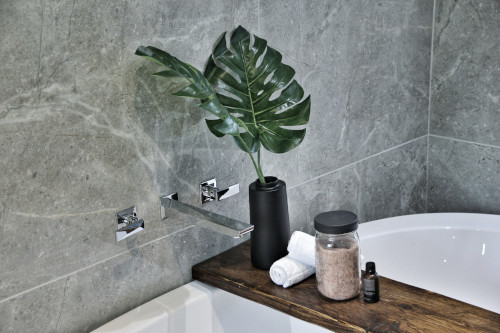 2. O-rings: Cartridge-style faucets (the ones with handles that you turn halfway to open the flow of water) have O-rings, which are rubber-like seals that stop the flow of water when the faucet is closed. Similar to washers, O-rings can deteriorate over time and create a leak in the faucet.
Solution: If you notice water dripping from the handle or spout of the faucet, your faucet may have a worn-out part that needs to be replaced by a professional. Luckily, these replacement parts do not cost much, making the overall cost of the repair relatively inexpensive.
---
Cause #2: A corroded valve seat
The valve seat is found at the base of the faucet handle and is used to control the flow of water. Over time, minerals in the water can cause the seat to corrode, creating a leak around the handle.
Solution: Contact a plumber to inspect the faucet and check the valve seat. If the valve has corroded, it needs replacement. If the plumber also finds other corroded parts inside the faucet, they might recommend replacing it altogether.
---
Cause #3: A faulty cartridge
Some bathtub faucets have a cartridge mechanism that acts as a valve to control water flow and temperature. These cartridges can degrade over time and eventually break down, which could explain why you see water leaking from the faucet.
Solution: Instead of attempting to dismantle the faucet yourself to replace the cartridge (which can be time-consuming and frustrating for an amateur), we recommend contacting a plumber for assistance. A professional can quickly inspect the faucet and replace or repair the faulty cartridge.
---
DIY vs. professional faucet repair
If you don't have plumbing experience, we highly recommend that you contact a professional to fix the issues above instead of attempting to repair them yourself.
Here's why:
You'll save time: A plumber will have the necessary tools, replacement parts and skills to repair your faucet quickly and efficiently. Most faucet leaks can be repaired in under an hour by a professional plumber. If you're inexperienced with plumbing work, the job can take much longer.
You'll protect your faucet: Faucets can be easily damaged during a repair if not handled carefully. A plumber will have the right tools and skills to remove and repair it properly. If you attempt to remove the faucet yourself, you could accidentally cause more damage, which leads to expensive problems.
You'll get guaranteed and thorough repair work: Reputable plumbers offer guarantees on their repair work, which means the plumber will fix the faucet for free if it leaks again. Additionally, plumbers can catch other issues with your faucet or bathroom plumbing system before they become serious, which can save you money and time down the road.
---
Want a trusted NYC plumber to fix your leaky bathtub faucet?
Request repair
For over 60 years, we've repaired leaky faucets and piping for countless NYC residents. We are a licensed plumbing company that adheres to the highest industry standards for every repair and goes the extra mile to ensure you're satisfied with a well-done job.
Learn more about the other services we offer and what to expect when you hire us by visiting our plumbing overview page.
---
Similar Articles:
Serving the NYC metro area, including:
And everywhere in between!