Cost of a Water Heater Repair in Queens
August 24, 2023
---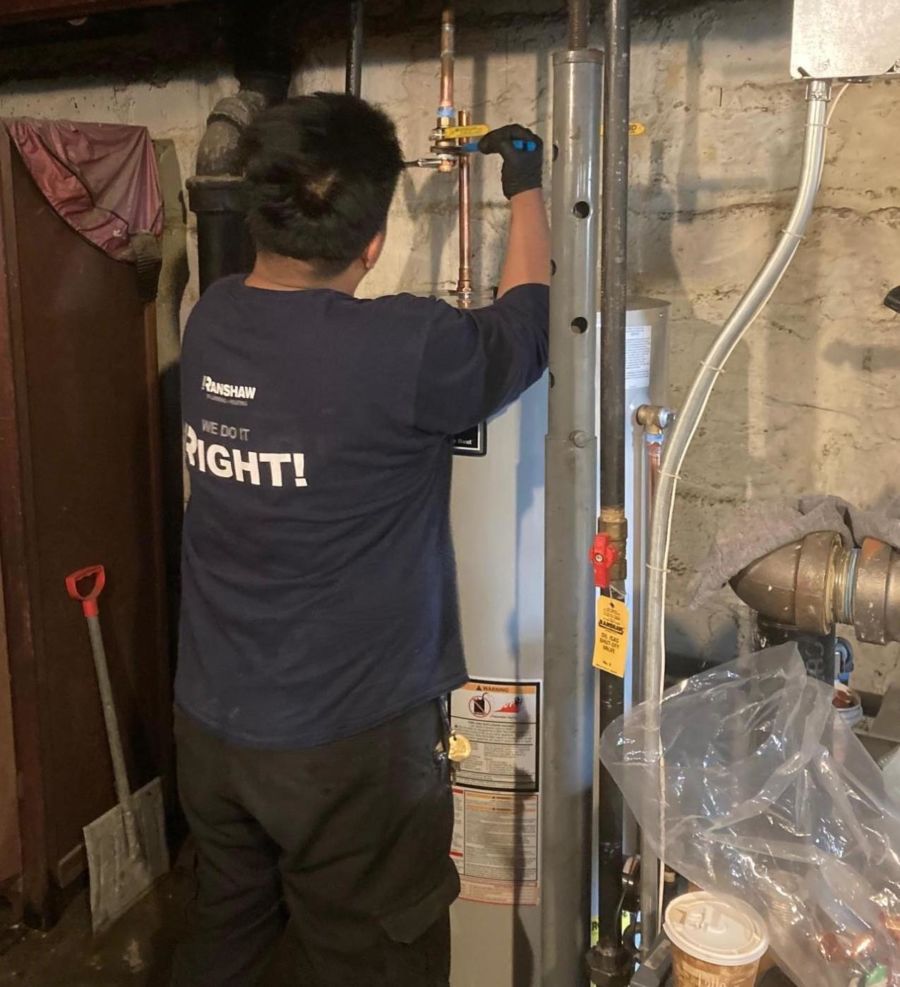 Certain things in life are hard to live without. Hot water is definitely one of them. Anyone who has taken an ice-cold shower or tried washing dishes in cold water can attest to this. That's why it's incredibly frustrating when the hot water suddenly stops working.
If you're experiencing hot water issues, you might need a water heater repair or, worst case scenario, a replacement. Which raises the question: What is the cost of repairing water heaters in New York?
In the Queens, NYC, area, water heater repair costs can range from $350 to over $1,000. Meanwhile, depending on certain factors, a water heater replacement will set you back somewhere between $2,000 and $4,000+. In this blog, we'll examine the different factors that impact water heater repair costs, including:
The Type of Water Heater You Have
How Extensive the Repairs Are
Validity of Your Warranties
The Plumber You Hire
Keep reading to learn more about water heater repair costs and where you can find a high-quality, affordable plumber in Queens.
---
Are you looking for excellent water heater repair services?
Call Ranshaw Plumbing & Heating at (718) 767-0707 or schedule an appointment online today. For over 60 years, we've supported locals with our speedy, thorough, high-quality water heater repairs. Not only will you receive 5-star service, but you can also expect reliable scheduling and honest, upfront pricing.
Schedule Repair
---
The Type of Water Heater You Have
The biggest factor that determines your water heater costs is the type of device you have. Water heaters can be divided into two main types: tank and tankless water heaters.
Tank Water Heater Repair Costs
As the name suggests, tank water heaters come with storage tanks. These tanks carry a supply of water, which is kept warm through either gas, oil, or electric heat. Whenever you need hot water, the tank can deliver it on demand.
Compared to tankless varieties, tank water heaters are less complicated to install and maintain. As a result, they're also less expensive to repair. In general, repair costs can be anywhere from $700 and up.
Tankless Water Heater Repair Costs
Unlike tank water heaters, tankless versions don't have an on-hand supply of stored hot water. Instead, water is heated as needed. Then, it's delivered from the unit straight to your tap.
Tankless water heaters are more energy-efficient by only warming your water when necessary. On the downside, they're more complicated devices, which leads to higher installation, maintenance, and repair costs. Tankless water heater repairs can often cost upwards of $1,000+.
Gas/Oil Vs. Electric Repair Costs
In addition to the water heater type, it's important to consider the energy source. Most water heaters rely on either gas, oil, or electricity to warm your water. All essentially work the same way; cold water is heated and stored inside the tank (or on-demand for tankless) until a hot water tap or appliance is turned on. The difference is the way the water is heated. In a gas or oil water heater, a burner, which is comprised of multiple components (gas valve, regulator, thermocouple), heats the water. The burner's combustion gases rise and exit the tank from venting at the top. An electric water heater has no burner or exhaust/venting. Instead, heating elements powered by electricity heat the water. With fewer components involved, there is less chance for breakdowns and repairs.
How Extensive the Repairs Are
Another factor that impacts your total costs is how extensive the repairs are. This depends on the cause of your water heater problem and the type of component(s) that needs to be repaired/replaced. Following is a list of common repairs, ranked in order of most expensive to least expensive repair cost:
Gas control– Bad gas control can prevent your pilot light from staying lit
Relief valve– This valve releases excess pressure from the tank and prevents your tank from bursting as the water temperate increases
Pilot assembly- A bad pilot assembly can be the cause of ignition issues (i.e., no flame/pilot light)
To help minimize your repair costs, it's important to catch problems early. Here are some key signs to look out for:
Low water flow at all plumbing fixtures (low pressure)
Lack of hot water
Strange noises or smells
Leaks
If you need a repair, the Ranshaw Plumbing & Heating team can help. After examining your system, we'll identify the problem and recommend the best repairs (and, if necessary, a replacement).
Reasons a Replacement May Be More Cost-Effective
In some cases, it's more cost-effective to just replace your water heater instead of repairing it. You should consider a replacement if you meet the following conditions:
Your water heater is old
Your repair costs are high
On average, most water heaters last between eight and 20 years. Once the appliance hits the eighth-year mark, the equipment may not have a long enough lifespan left to warrant a repair. Thus, if your water heater is above this age, you should consider getting a new one. A replacement is also a good idea if your repair costs are very high. For example, if your repair costs are $1,200, and a new water heater costs $2,200, you might as well spend the extra money on a newer, more energy-efficient appliance.
Validity of Your Warranties
Before scheduling a repair, check your warranties. Most water heater manufacturers offer warranties that last from six to 10 years, while companies typically offer one to two-year labor warranties. If the manufacturer's warranty is still valid, they'll cover the cost of a new hot water tank if yours is leaking and needs to be replaced.
The Plumber You Hire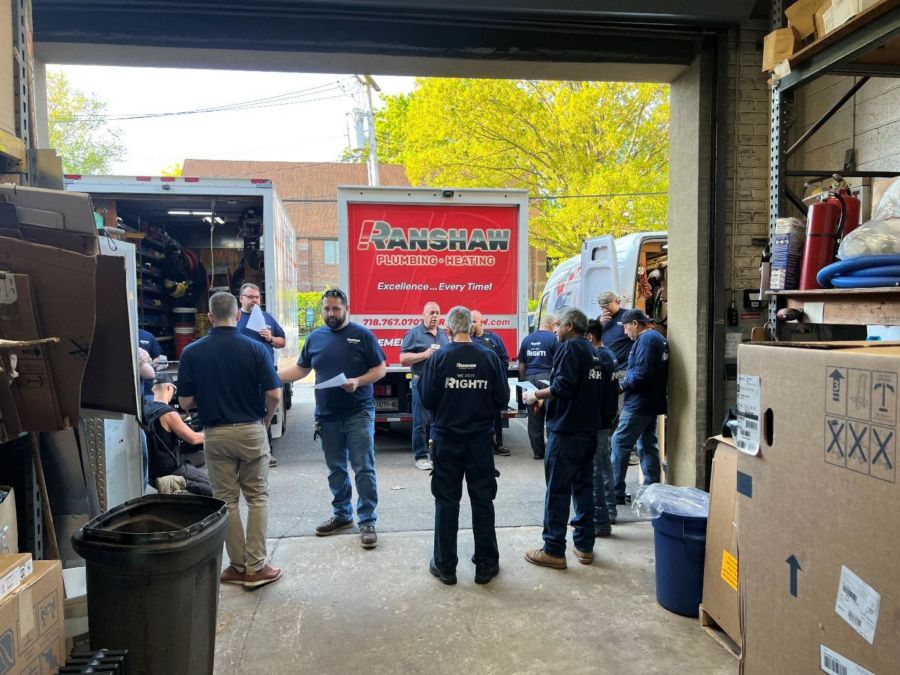 The last factor to consider is the plumber you hire. An experienced, qualified plumber generally costs more than an inexperienced, low-quality plumber. You'll enjoy better repairs and peace of mind with a job well done in exchange for the higher cost.
At Ranshaw Plumbing & Heating, we have over 60 years of experience in water heater repairs. Our trained plumbers pride themselves on fixing appliances correctly on the first try. In addition to excellent work, we promise upfront pricing, so you never have to worry about surprise costs. Ultimately, we have one goal: to give Queens homeowners the best service possible.
---
Need a Water Heater Repair? Contact Us Today!
Whether you need a water heater repair or a replacement, you can trust Ranshaw Plumbing & Heating to get the job done right. And you can rest assured knowing you're getting fair, upfront pricing. For quality, dependable service, call us at (718) 767-0707 or schedule online today.
Schedule Repair
---
Similar Articles:
Serving the NYC metro area, including:
And everywhere in between!