Ways To Prepare Your Boiler for Winter
June 08, 2022
---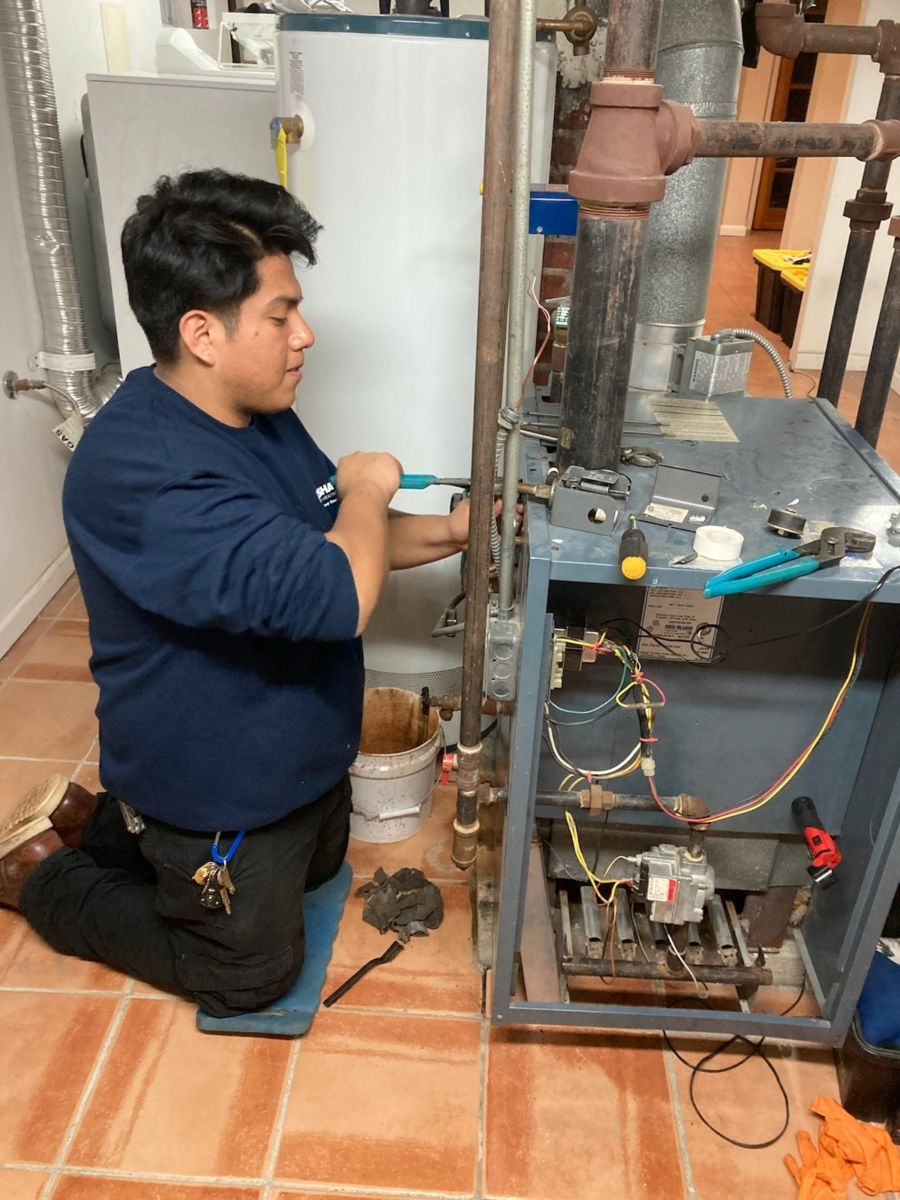 Looking to enjoy a warm and comfortable home this winter? It's important to prepare your boiler first.
If poorly maintained, you risk dealing with surprise breakdowns, voided warranties, or replacing your boiler before absolutely necessary.
To ensure that your boiler operates safely and efficiently, we'll review 5 ways to prepare your boiler for the long heating season:
Turn it on before winter starts
Check for leaks, error codes, or unusual noises
Clean the area surrounding your boiler
Install a carbon monoxide detector
Schedule annual boiler maintenance
With minimal preparation, you can have peace of mind that your boiler will serve you well, not just this winter but for many years to come.
---
Want a comprehensive boiler tune-up to keep winter heating bills low and repairs at bay? Call Ranshaw Plumbing & Heating at 718.767.0707 or schedule service online. Our boiler techs are skilled at servicing most steam and hot water heating systems. We also provide flat-rate, upfront pricing and can complete most tune-ups in just one hour.
Schedule boiler maintenance
---
Turn It On Before Winter Starts
Even if it's still warm outside and you don't want to run the heat, it's wise to start up your boiler for a "test run." You don't have to leave it on for long; somewhere around 15 minutes will do.
We recommend this so you can identify any problems with your boiler's pressure system.
You see, boilers rely on a balanced flow of air and water pressure. But after a long period of inactivity (such as summer), it's common for your boiler's pressure to drop. When this happens, your boiler can't heat water as efficiently. Or worse, at all.
The good news is that a plumber can fix pressure issues easily. It is important to identify them early on before chilling temperatures hit. That way, you have time to call in a boiler tech for routine maintenance. They may need to adjust your water levels and pressure gauge, especially if you bled your radiators in spring.
Check for Leaks, Error Codes, or Unusual Noises
Another good reason to do a boiler test run? You can inspect it for leaks, error codes, or unusual noises.
Leaks
If your boiler's pressure has dropped significantly, you may have a water leak. Look for pooling water or damp spots around the radiators and boiler. If you notice anything that seems off, schedule a boiler repair diagnostic with a qualified boiler technician.
Error Codes
Newer boilers often have display screens that indicate temperature, pressure levels, and any problems with the boiler. If you happen to have one, make sure to review it for any error or fault codes. For example, if your pilot has gone out, the display screen will let you know it needs to be relit.
Unusual Noises
It's not uncommon for boilers to make whistling, popping, crackling, or even loud banging sounds. When you have natural mineral deposits in your water that build up inside the tank, they create a thick layer of sediment that traps boiling water. The water trying to escape the buildup leads to various unusual noises. If you hear these sounds, have your boiler flushed by a professional boiler technician.
Want to avoid the hassle of boiler repairs or issues? Enroll in Ranshaw's maintenance program. Prices start at just $99/year and come with annual boiler tune-ups. Our trained boiler techs will thoroughly inspect, clean, and optimize your boiler so you can enjoy fewer surprise breakdowns and longer-lasting equipment.
Clean the Area Surrounding Your Boiler
When in use, the area surrounding your boiler needs to remain unobstructed. If you've been storing cleaning supplies, boxes, or other common storage items near your boiler, make sure to remove them before you start up your boiler for winter.
Additionally, make sure that your intake air vents are also unobstructed and cleaned of any dust, dirt, or hair that may have accumulated in spring and summer.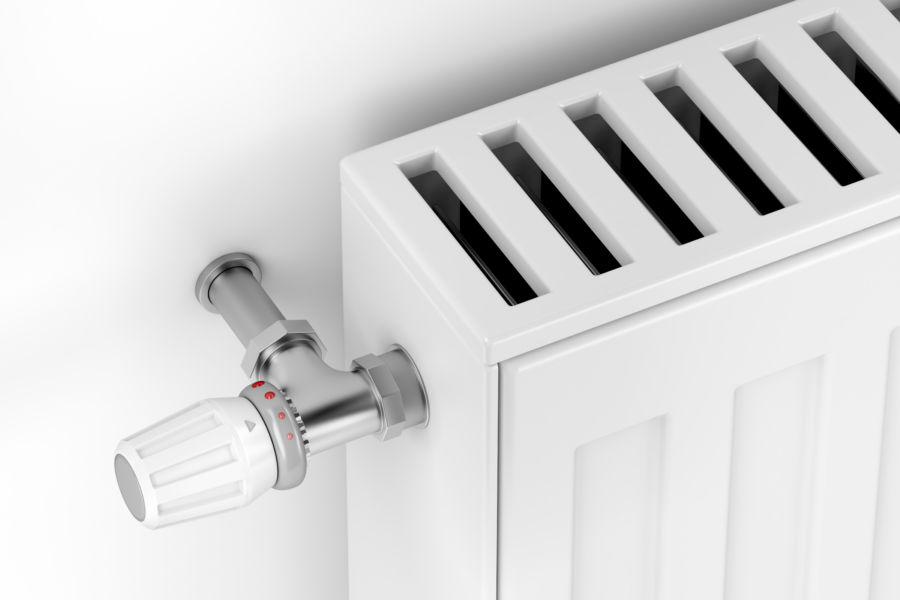 Install a Carbon Monoxide Detector
If you have a gas boiler, you must have a carbon monoxide detector placed near the boiler.
During the combustion process, your boiler's heat exchanger will emit poisonous fumes, including carbon monoxide (an odorless gas that can be deadly if inhaled).
By law, all gas boilers must have proper ventilation in place. But in the event of a leak, you don't want to risk accidental poisoning.
Even if you already have a CO detector installed, you should double-check that the batteries don't need changing. A few minutes of your time can keep your household safe.
Schedule Annual Boiler Maintenance
Hands down, the best way to prepare your boiler for winter is to schedule a boiler tune-up.
When trained technicians have the chance to inspect your equipment behind the scenes, they'll be able to spot minor issues before they cause major repairs down the road. Even better? You'll keep your warranty valid (most manufacturers require annual maintenance), which helps you save on needed repairs.
At Ranshaw, our boiler tune-ups include a full inspection and adjustment of burners, gas valves, water feed valves, flame sensors, and more. We'll also test for carbon monoxide and provide our honest recommendations for any small replacement parts or repairs that may improve your boiler's efficiency and save you on energy bills.
---
Need Boiler Maintenance in Queens? Contact Ranshaw's Trained Technicians.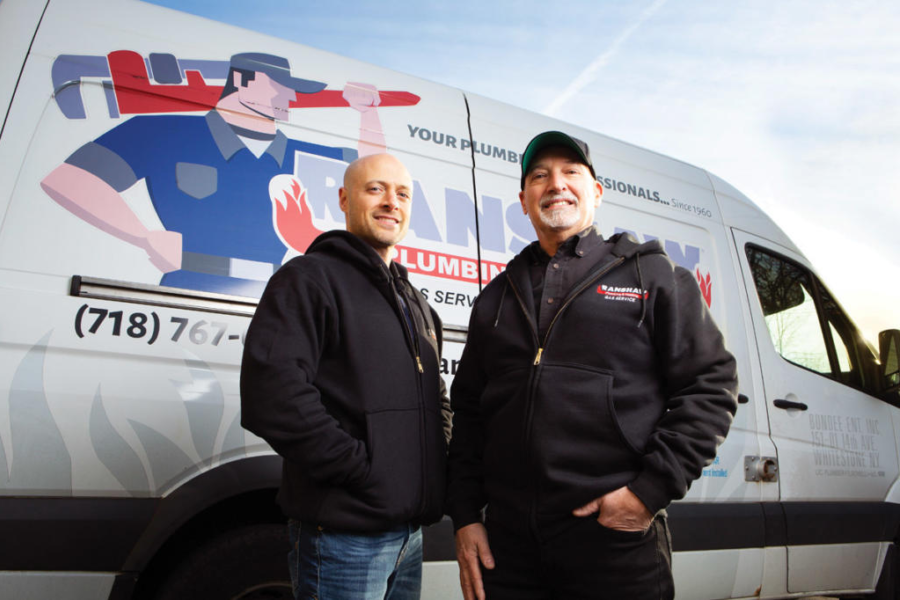 At Ranshaw Plumbing & Heating, we've proudly served Queens, NY, and the surrounding areas for more than 60 years. Our technicians can expertly repair or maintain any boiler brand or model. We also provide honest and fair written estimates if you happen to need a boiler replacement.
For reliable scheduling and a job done right, call us at 718.767.0707 or book an appointment online.
Request service
---
Similar Articles:
Serving the NYC metro area, including:
And everywhere in between!