Commercial Boiler Repair in Queens, NY
Commercial Boiler Repairs Done Right—The First Time
Nobody wants to deal with the same problem twice. Especially when it comes to your building's heating system. If you're having problems with your commercial boiler, why take your chances with just any heating company? At Ranshaw, we believe in doing things right the first time around. Plus, we've been providing reliable boiler repair services in commercial buildings throughout the Queens and NYC area for over 60 years.
When you choose Ranshaw for your commercial boiler repairs, you can expect:
Licensed professionals

and thorough boiler repairs the first time around

Reliable scheduling

so you can count on us for timely service
Service Details
What's included in your commercial boiler repair
Diagnosis and upfront pricing

An experienced boiler technician will perform an on-site inspection of your boiler to provide you:

A diagnosis, which will tell you what's wrong with your boiler system
Upfront pricing, so you'll know the repair cost before any work begins

Fixing the boiler

Includes:

Skilled workmanship from a technician knowledgeable on commercial boiler systems
Quick, same-day repairs in most cases, which is possible since our trucks are fully stocked
No messes, our boiler technicians always clean up before leaving the building

Average time to complete a commercial boiler repair: 2-3 hours

Guarantees and warranties

1-year labor warranty. We stand behind our commercial boiler repair work 1 year after service for any new part we install.
100% satisfaction guarantee. If you're not 100% thrilled with our commercial boiler repair, we'll make it right.
Price
What's the cost of a commercial boiler repair in Queens?
The price of a commercial boiler repair in the Queens/NYC area varies widely depending on:
The boiler part(s) that need to be replaced. Some boiler replacement parts cost more than others. For example, the cost to replace a new boiler ignitor switch costs significantly less than replacing a combustion chamber in a commercial boiler system.
Your boiler's manufacturers warranty. Most manufacturers offer "limited" and "lifetime" warranties which cover the cost of certain replacement parts (but not labor). That said, if you have a valid boiler warranty, your repair cost will be lower.
To get an accurate cost for your commercial boiler repair, contact us for an on-site diagnosis.
How scheduling works
Scheduling your commercial boiler repair works like this:
Contact us

Pick your preferred day and time

Choose the day or time that works for your busy schedule, and we'll save your spot.

Get an arrival call

On the day of your repair, your plumber will call you 20-30 minutes before arrival, so you won't have to wait around all day.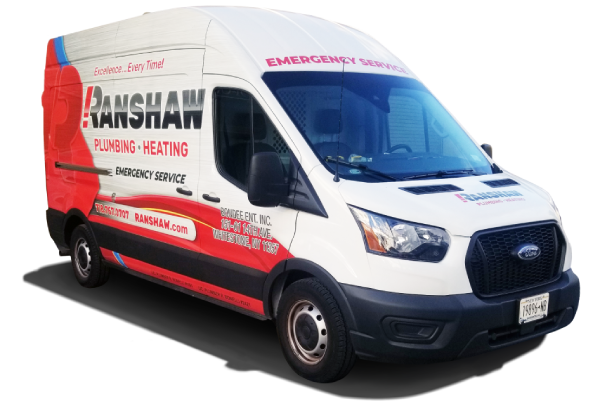 Get service faster than a New York minute
Serving the NYC metro area, including
And everywhere in between!