Why Is Water Leaking From My Ceiling?
June 01, 2023
---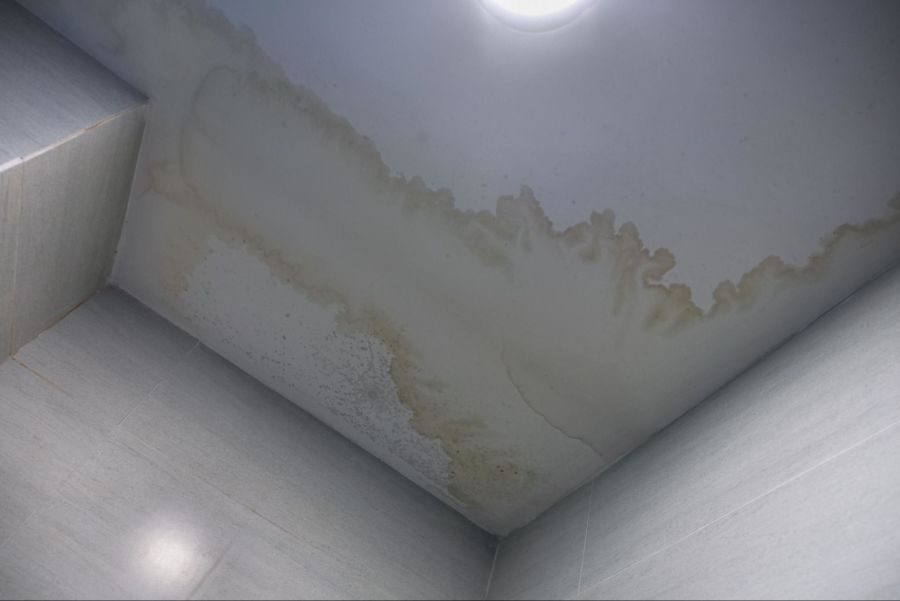 Were you zoning out when you noticed discoloration and water stains on your ceiling? These unsightly dark spots can lead to rotting drywall, pricey water damage repairs, or eventual mold growth. Also, depending on the cause of the leak, you may even experience a spike in your water bill.
A plumber will usually diagnose the cause of the water leak as one of the following issues:
Leaking plumbing fixture
Leaking water pipe
Leaking waste pipe
If you notice stains in your ceiling or wall, there are steps you can take to prevent water damage from worsening until the leak is repaired, which we'll cover in this article.
Keeping damage to the absolute minimum when finding and accessing the source of the leak is critical. Doing this right takes skill. The last thing you want are sections of flooring, ceiling, or walls cut open that don't need to be. That is why hiring an experienced plumber for this type of repair is strongly advised. Doing so can save you time, money, and unnecessary damage to your home.
NOTE: DO NOT paint over the water stains until a plumber has made the necessary repairs and you've checked with mold remediation and water damage specialists.
---
Need an Emergency Leak Repair?
Contact Ranshaw for plumbing repairs done right. From plumbing fixture repairs to water pipe replacements, homeowners in Queens, NY can count on us for service that provides them with peace of mind. All of our plumbing repairs are guaranteed and come with labor warranties.
Call us at (718) 767-0707 or contact us below to experience 5-star plumbing service today!
Schedule Repair
---
Leaking Plumbing Fixture
If a plumbing fixture on the floor above your ceiling is leaking, chances are water will seep through to the drywall below.
This includes the following plumbing fixtures:
Leaking Toilet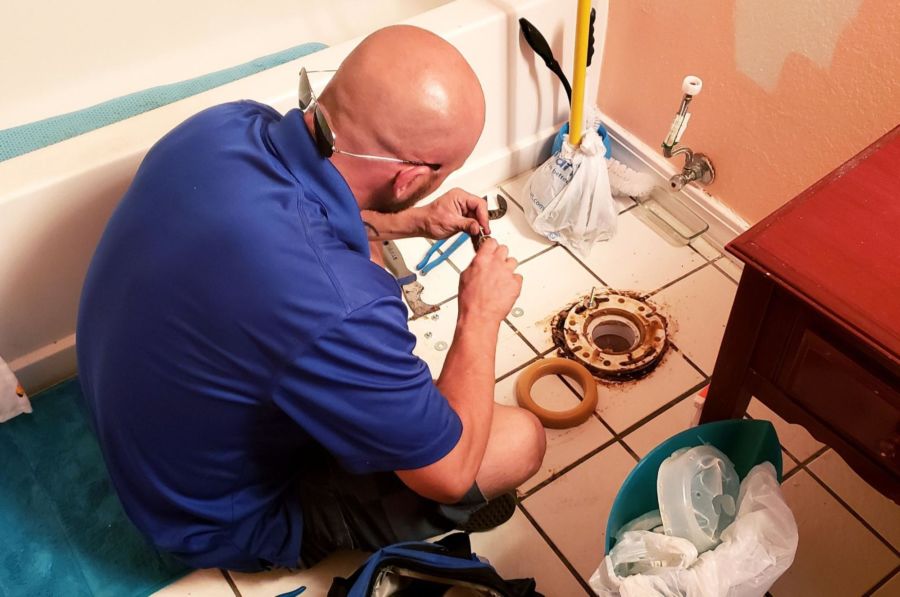 For example, a broken toilet sealing ring(a wax ring that forms a seal around the bottom of the toilet and waste pipe) can cause ceiling water leaks. Not only would you see water stains on the ceiling below the toilet, but you'd also most likely smell a foul odor coming from the toilet.
You can troubleshoot a broken sealing ring by checking to see if the toilet wobbles or rocks back and forth. If it does, chances are the sealing ring is loose and needs replacement by a professional. You should discontinue use of the toilet to prevent any further damage from occurring until the toilet is repaired.
Bathtub or Shower Base Leak
If there is a bathtub or shower stall directly above the leak, you can start bychecking the caulking around the tub and/or shower base. Believe it or not, if there are any cracks or spaces, it's very possible for water to get through and leak into the ceiling below. If this is the case, removing the old caulking and re-applying a new layer should seal the tub/shower base and keep things dry below.
Bathtub / Shower Fixture
If the caulking around your tub/shower base looks intact and there are no signs of any issues with your toilet, it could be the tub/shower fixture leaking from behind the wall. Unfortunately, repairing a leaking shower body can be a complex repair and often involves removing tiles to gain access. This should be left to a professional only. If you have isolated shut-off valves for your tub/shower, we recommend turning them in the off position and discontinue using the fixture in question until the issue is resolved.
Leaking Water Pipes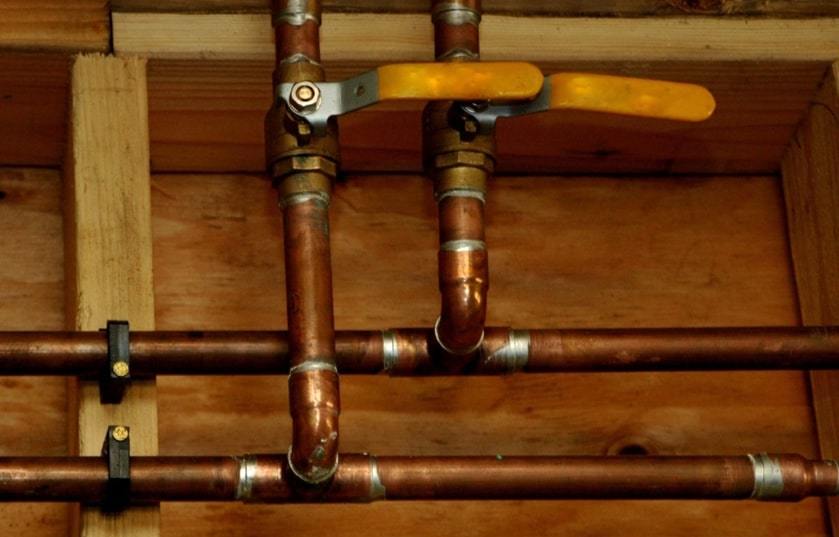 Aside from plumbing fixtures, another possible source of a ceiling leak could be a leaking water pipe. The pipes that supply water to your plumbing fixtures (sinks, tubs, showers, toilets, radiators, etc) can become damaged due to corrosion from old age or burst as a result of freezing/thawing if exposed to extremely cold temperatures.
Old Age
Pipes can become worn out and corrode when they age, especially if your pipes are made of cast iron, galvanized steel, or polybutylene plastic. This type of material is common in older homes and prone to cracks and leaks.
Freezing
When temperatures plummet, water pipes are subject to freezing and possibly bursting. Water pipes located in unheated areas of your home, such as uninsulated piping behind exterior walls are the most susceptible. Pipes burst as a result of freezing and thawing out. When a frozen pipe begins to thaw the pressure of the water pushing against it creates the potential for bursting. Also, fluctuating temperatures can create a constant contraction and expansion which the pipe may not be able to withstand.
If you're dealing with a burst or broken pipe, you may hear the sound of running water or notice your water meter running even when your plumbing fixtures and appliances are not in use. In this situation, we recommend contacting a reputable plumbing company as soon as possible to find and repair the leak. The longer you wait, the more damage can occur and the higher your water bill will go.
Leaking Waste Pipe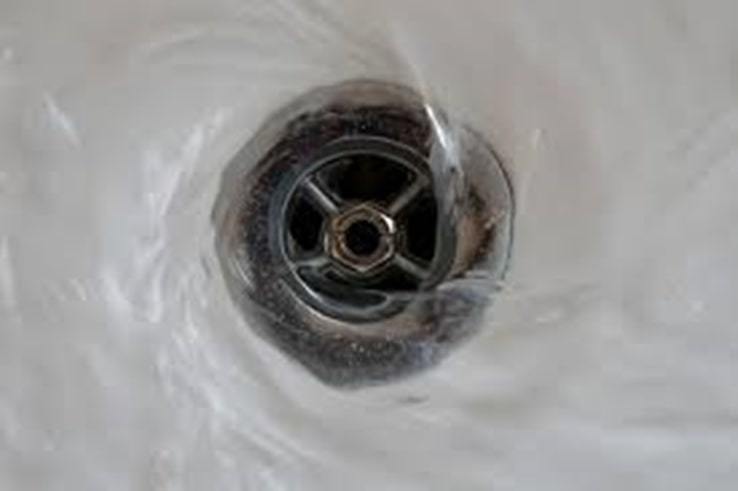 Just like water pipes, your drain or waste pipes are also susceptible to corrosion and splitting/cracking from old age. The use of drain chemicals in waste pipes can accelerate corrosion.
Since most of the waste piping in your home is located underneath/behind flooring and walls, gaining access can be difficult. This includes waste lines for showers, bathtubs, toilets, etc. If you suspect your waste pipes are leaking, that's a job best left for a skilled plumber to address.
The good news is the leak will stop if you refrain from using the plumbing fixture(s) or appliance(s) in question until repairs are made.
What to Do Before a Plumber Arrives
If you notice wet spots in a ceiling or wall, follow the below steps to stop further water damage while you wait for a plumber to arrive:
Shut off either the water supply closest to the leaking pipe or the main water supply
Discontinue using plumbing fixtures (toilet, sink, tub, shower) in the room(s) above the location of the leak.
Clean up the leaked water as best as you can with fans and a dehumidifier
Tighten any visibly loose pipe bolts with a wrench by turning it clockwise (remember "righty tighty left loosey" as the rule of thumb)
Wrap/cover any visible leaks with duct tape as a temporary measure
---
Ready for Reliable Plumbing Service? Contact Ranshaw.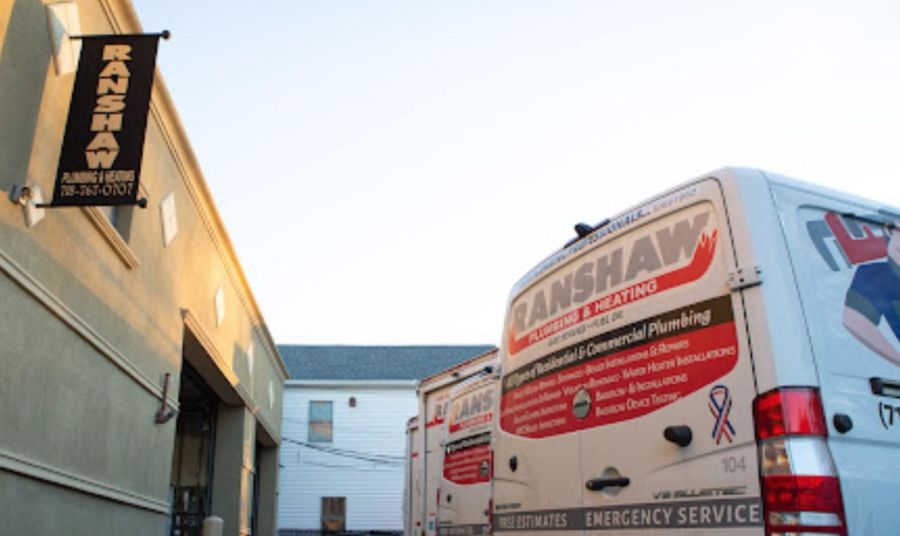 Whether you need a plumbing fixture repaired or a water pipe replaced, Ranshaw is ready to help. We've been providing high-quality and thorough plumbing repairs and replacements to Queens, NY homeowners for over 60 years.
As one of the area's most trusted plumbing companies, we back up our work with a 1-year labor warranty on our repairs so that you can relax knowing our plumbers will correctly fix your leak—the first time around.
Call us at (718) 767-0707 or schedule with us below to meet our friendly, knowledgeable, and caring plumbers today!
Schedule Repair
Serving the NYC metro area, including:
And everywhere in between!