Cost To Replace an Oil Boiler in New York
October 09, 2023
---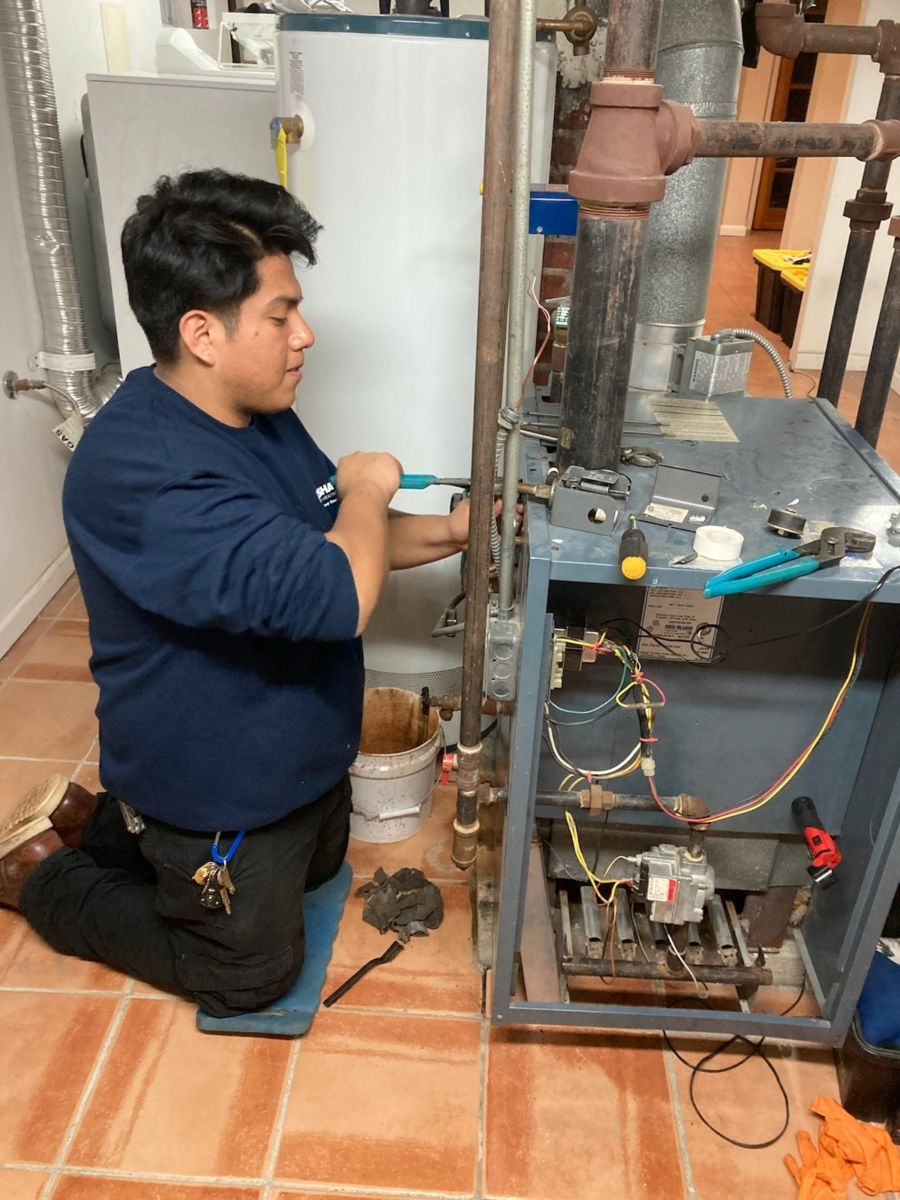 If your boiler is acting up, your first question is probably, "How much is a new one going to cost?" The answer is that the price varies dramatically depending on several factors. Generally, expect to pay somewhere between $8,500 and $12,500, though it can cost more.
Some of the factors that determine the final cost of a new oil boiler are:
Boiler type and size
Installation complexity
Removal of the old boiler
Additional components or upgrades
The contractor you hire
Let's dig into each of these factors and explore how they can change the price.
---
Tired of Inconsistent Heat During the Winter?
Get a new oil boiler installed by a team of professionals when you call Ranshaw Plumbing & Heating at (718) 767-0707 or schedule online. Our trained boiler technicians are always on schedule and get the job done right the first time.
Schedule Estimate
---
Boiler Type and Size
The bigger the boiler, the more it costs. When discussing boiler size, you're looking at how much heat the boiler can produce. A high BTU boiler is more expensive than a low BTU boiler. In New York, you'll want a boiler that is at least 100,000 BTUs and possibly much more if your home is on the larger side.
Boiler size is one of the factors over which you have limited control. You'll need to install the right size for your home, period. If you install a boiler that doesn't heat well enough, you will shiver in the winter, and the boiler will work too hard and wear out more quickly. If you get an oversized boiler, it costs much more to run, making it doubly expensive.
However, the type of boiler you install is a choice you can control. If you replace an older oil boiler with a gas unit, you'll likely save a little on the installation and operating costs. Typically, gas boilers cost less than oil boilers, though it can add to the price when you first convert your home. If you're sticking with an oil boiler, you can opt for a more or less energy-efficient model, affecting your final price.
Installation Complexity
Ease of installation also plays a role in determining your costs when replacing an old boiler. The more time it takes to install the new boiler, the more it costs. After all, time is money, and those labor costs can quickly add up. So, what makes an installation more complex?
Where is your boiler located? If there's easy access to your boiler and it's in a room with full ceiling height and good lighting, it's much easier to handle the installation. If your boiler is tightly fitted in a small space, it might take more time to get to it and may require some damage to drywall and framing), which will need repairs.
Is it a replacement or an upgrade? If you're simply replacing an older oil boiler with a newer model, installation will likely be straightforward. It instantly adds complexity if you want to swap over to natural gas or electric. If you don't already have a gas line, it may make it an unaffordable switch. If you do, an oil-to-gas conversion will likely take a little longer since your installers will need to run a new gas line to your boiler and make other adjustments. Similar issues exist for an electric unit.
Removal of Old Boiler
Tearing out and disposing of the old boiler is usually included in the price of installing a replacement unit. However, if the boiler is old and unkept, getting it out safely may take a while. Fittings can rust in place, making it much more difficult to remove the oil boiler. And, while working on the unit, your home won't have any heat, which can slow things down if the repair happens during the winter. Other issues that sometimes crop up with older boilers are weight and size. If the boiler is too heavy, several technicians might need to get it out of your home. If it's too big for the available doorways, you may need to have doors taken off the hinges or removed entirely to get it out.
Additional Components or Upgrades
Is the boiler the only thing that needs replacing? It adds to the installation cost if you also need new radiators or a new thermostat. Your plumbing may also need updating to support the new boiler. Be sure to have the entire system inspected when it's time to replace it to avoid any unexpected problems down the road.
The Contractor You Hire
The company you choose to do the work is a major factor in pricing. The cheapest estimate isn't always the best bet. You want a contractor with years of experience and a good reputation. If you get a lowball offer from a 2-star company, you should expect to get 2-star work. Unfortunately, some companies will even take a deposit and never come out to finish the job. If they aren't licensed by the state of New York, it can be a real challenge to get any of your money back. Take a little time to read customer reviews, check that the company's license is still current, and verify that it's insured.
When you hire Ranshaw for your installation, you never have to worry. Our licensing information is at the bottom of every page on our website, and our reputation is for fast, excellent service.
---
Ready To Update Your Oil Boiler and Cut Down on Heating Costs This Winter?
Call Ranshaw Plumbing & Heating at (718) 767-0707 or schedule online for a free, upfront estimate on your new boiler installation. With more than 60 years of experience, we know how to handle everything to do with heating, and we always leave our customers satisfied—guaranteed!
Schedule Estimate
Serving the NYC metro area, including:
And everywhere in between!