How Much Does It Cost To Install a Backflow Valve on a Sewer Line?
June 08, 2022
---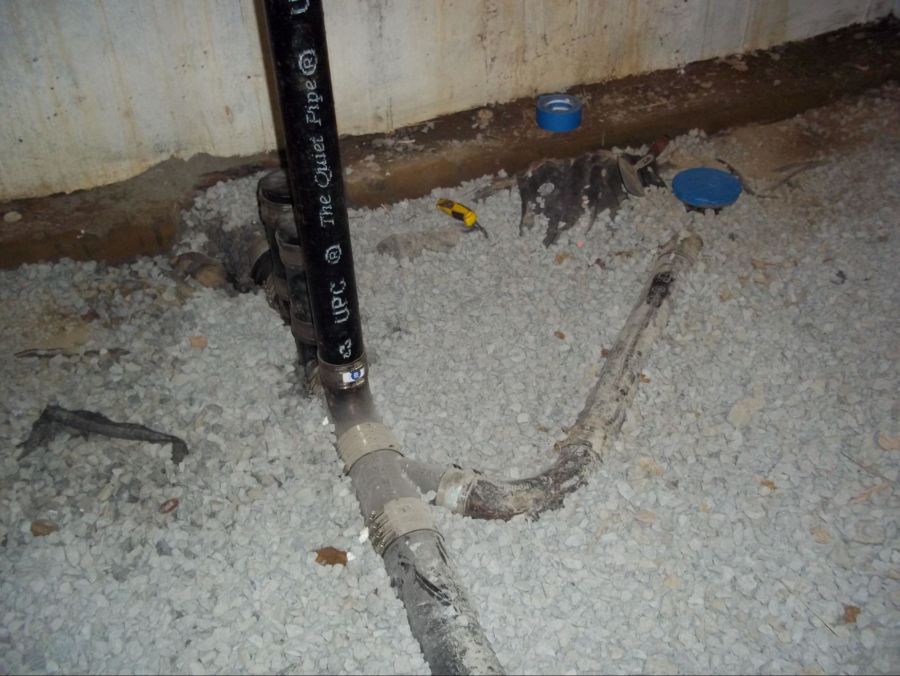 We get a lot of rain in Queens, NY. Not to mention we're also close to the ocean. Both factors lead to an increased risk of flooding and sewage backups through your floor drain in the basement. But installing a backflow valve on your sewer line can help prevent smelly and hazardous sewage from backing up into your home if the main sewage line gets overloaded. A backflow valve works by temporarily blocking your drain with a small flap to stop the sewage from flooding your home.
The cost to install a backflow valve on a sewer line can range from $750 to $4,500+, but the price depends on the following factors:
The company or contractor you hire
The complexity of the installation work
The type of backflow valve you select
To help you plan for this expense, we'll explore each of these factors so that you can get a better idea of what your project might cost.
---
Need a trusted plumber for a backflow valve installation?
Ranshaw has served the Queens area for more than 60 years. Our highly-trained plumbers can install a backflow valve in a few days, and we stand behind our work with a 1-year labor warranty. Call us at (718) 767-0707 or schedule your service online.
Schedule service
---
The Company or Contractor You Hire
Not all plumbers in the Queens area will have the expertise and skills to install a backflow valve on a sewer line. Generally speaking, more experienced and qualified plumbers will charge more to install a backflow valve, but they'll provide better and more reliable work.
Since a backflow valve serves a vital role in the safety and comfort of your home, hiring a high-quality plumber to get the job done right is a good return on investment. In doing so, you'll have peace of mind knowing that a professional completed the job correctly and that you won't have any issues down the line because of a poor installation.
For the system to work correctly, it is important that the valve is installed at the right location on your sewer line. A properly-installed valve will be ineffective or, even worse, can cause sewer water to come into your home through basement drains (floor drains, sinks, shower, toilet, etc.).
To ensure correct backflow valve installation, we recommend hiring a plumber that:
Has been in business for 10+ years
Has positive reviews on sites like Better Business Bureau and Google
Is licensed, bonded, and insured
Offers upfront pricing and guarantees
The Complexity of the Installation Work

Depending on the backflow valve installation's complexity, it could be more time-consuming and costly to complete.
For example, if you are installing a backflow valve in a new construction home, the job will likely be much less expensive because the plumber could do it before pouring the concrete floor.
In contrast, installing a backflow valve in an existing home requires heavy equipment to drill through the concrete basement floor, thus increasing the cost of the job. This is done to access and remove a short section of the main sewer line to install the backflow device. Keep in mind that the device should be tested upon completion of the installation to ensure it is working effectively. Once the testing is complete, concrete can be poured over the opening to close up the work area.
The Type of Backflow Valve You Select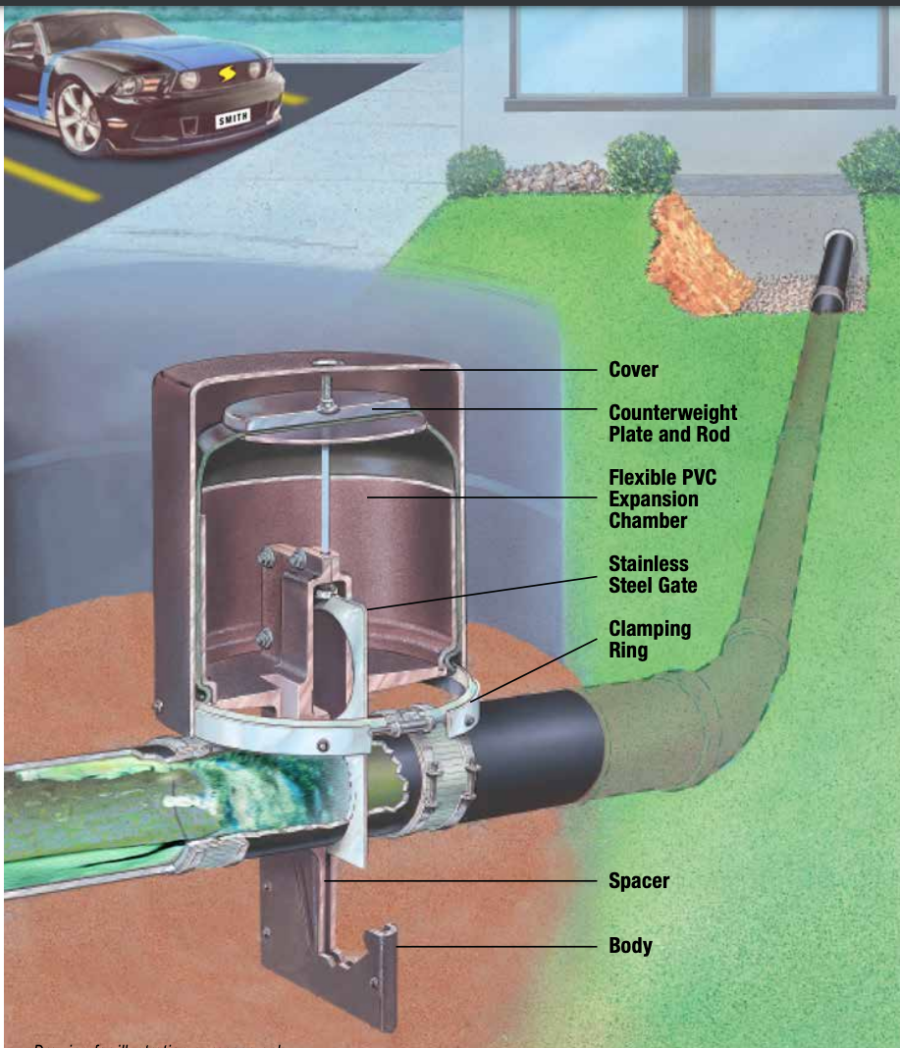 Depending on the backflow valve you need, the cost can vary.
There are several different types of backflow prevention valves for sewers, including these standard options:
Automatic Flood-Gate Valve: This valve is fully automated and made from stainless steel. It uses air pressure to close itself and stop wastewater from entering your home. It's supremely effective and will work over prolonged periods. Due to its design, it's larger than other sewer backflow valves and may require a more complex installation process.
Manual Sewer Gate Valve: This type of backflow valve must be closed and re-opened manually (hence its name). Although it's very dependable, you would have to know in advance when the main sewage line would be overloaded and when the backwater would recede to prevent flooding.
Sewer Check Valve: This type of backflow valve is the most affordable option, but it's best for short-term backups (such as ones that don't last longer than 24 hours) because it doesn't prevent all backwater. It works by closing a flap when the main sewage line gets overloaded, keeping that water out of your home. However, once the flap closes, you have to limit your water usage until the sewer backup recedes and the flap re-opens to release wastewater from your home.
A reliable and experienced plumber can help you determine which type of backflow valve you need for your sewer line.
Need a Trusted Queens Plumber to Install a Backflow Valve? Call Ranshaw Plumbing & Heating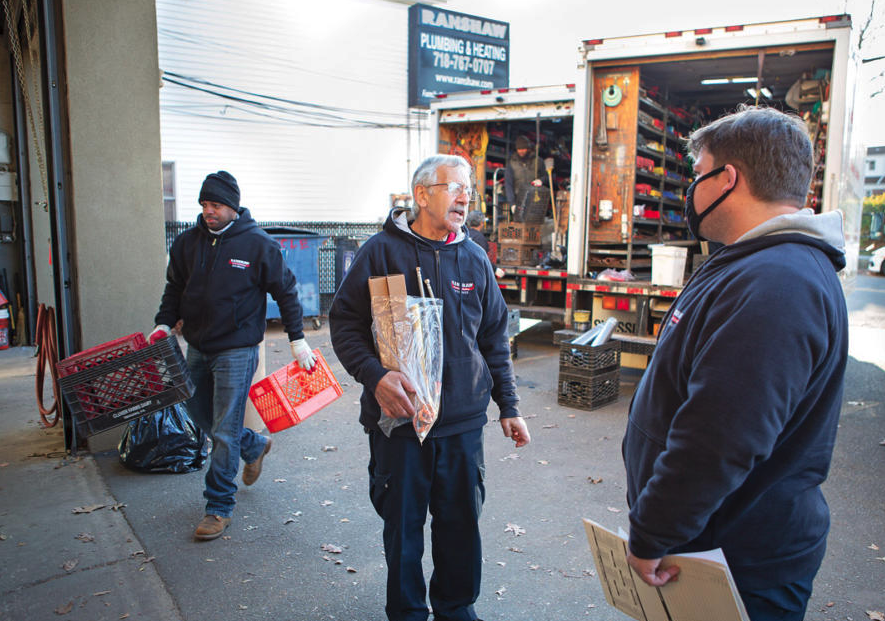 Installing a backflow valve requires skill and expertise. It's important to choose the right plumbing contractor for the job. At Ranshaw Plumbing & Heating, we are licensed and have more than 60 years of experience, so you can trust us with the critical job of installing a backflow valve on your sewer. Call us at (718) 767-0707 or schedule your service online today.
Schedule service
---
Similar Articles:
Serving the NYC metro area, including:
And everywhere in between!