How Much Does a Furnace Repair Cost in New York?
January 04, 2018
---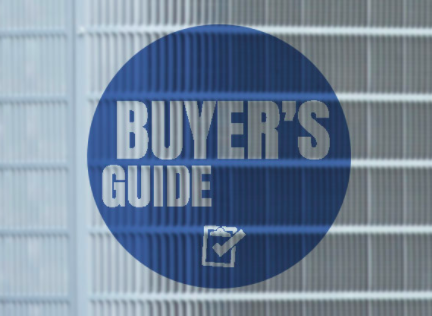 Want to know how much your furnace repair will cost you?
Well, without inspecting your particular furnace, we can't know for sure. But, to give you an idea of what to expect, we've provided a (broad) price range below.
A furnace repair in New York can cost anywhere from $200 to $500+, with the average furnace repair costing $350.
Factors that will affect the price of your furnace repair include:
Type of repair needed
Whether the furnace is still under warranty
Contractor you choose
Let's take a closer look at those factors.
---
Need an estimate? Just contact us. We offer top-notch furnace repairs in the New York area.
Schedule Furnace Repair
---
3 factors that affect your furnace repair cost
Factor #1: Type of repair that is needed
Regardless of whether you have an electric, gas or oil furnace, a lot of things can go wrong over time and necessitate a repair.
Because there are so many possible furnace repairs—all with varying price points—we've listed below some of the more common repairs we see in the New York metro area:
Thermostat issues: $200 to $300+
Cracked heat exchanger: $1,500+
Bad blower motor: $500+
Electronic ignition/pilot light problems: $300 to $400
Clogged gas line: $300 to $400
Clogged condensate drain pan/line (high-efficiency gas furnaces only): $250+
Factor #2: Whether the furnace is still under warranty
Before you schedule your furnace repair, check to see if your furnace is still warranty.
More specifically, 3 types of warranties to check include:
Parts warranty. This warranty covers the cost of any replacement parts that are deemed defective due to faulty manufacturing. A furnace's parts warranty usually lasts around 5 years and is provided by the manufacturer (i.e. Trane, Goodman, Carrier, etc.). Because a furnace heat exchanger is particularly pricey, however, manufacturers sometimes offer lifetime warranties for furnace heat exchangers.

Labor warranty. The contractor who installs your furnace will usually offer a labor warranty that lasts from 1 to 2 years from the date of the installation. This warranty covers the cost of labor to complete any repairs that arise due to faulty installation.

Extended warranty. Both manufacturers and contractors often offer "extended" warranties. Depending on who you buy it through (contractor or manufacturer) this warranty will add anywhere from 5 to 10 years onto your existing parts or labor warranty.
Not sure if your furnace is still covered under warranty?
Our suggestion is to contact the contractor who installed your furnace. They will know whether your furnace is still under the labor warranty and can contact the manufacturer to determine whether you're still under the parts warranty or an extended warranty.
Factor #3: Contractor you choose
Here's the bottom line: The higher the quality and experience a contractor has, the more they typically charge.
But don't be intimidated by a higher repair price—choosing a higher quality technician means you'll likely pay more upfront but you'll save money in the long run. Why? Well, a furnace repair done right means you won't have to pay for the tech to come back out a week later (or months later) when the furnace acts up again due to shoddy repair work.
But beyond experience level, contractors also charge in different manners. Two ways a contractor can charge include:
Flat-fee pricing
Hourly pricing
So what's the difference and why does it matter? Well, with flat-fee pricing, there are no surprises or opportunities for techs to "milk the clock" when it comes to the final bill. Flat-fee pricing means a tech inspects your furnace and then tells you, before any work begins, how much your repair bill will be.
Our suggestion? Choose a contractor who:
Is licensed and insured in the state of New York
Is experienced in furnace repairs and installations
Has good reviews on sites like the BBB (Better Business Bureau) and Google
Offer flat-fee pricing in writing
Waives their "service charge" if you choose the repair
Need professional furnace repair in the New York metro area?
Feel free to give us a call to schedule an appointment or schedule online below! We'll inspect your furnace and offer upfront, flat-fee pricing before any work begins.
Schedule Furnace Repair
---
Similar Articles:
Serving the NYC metro area, including:
And everywhere in between!