Furnace Installation in Queens, NY
Ranshaw Provides Outstanding Furnace Installations
Whether you're in the Queens area or beyond, you can count on Ranshaw for quality furnace installations. Unlike other companies, we give you:
Trained furnace techs

that install your furnace right the first time.

Reliable scheduling,

so you can count on us for timely service
Service details
What's included in your furnace installation
Assessment and upfront pricing

A trained furnace technician will come to your home to assess your current system and furnace needs. You'll get the best furnace options and know exactly how much you'll pay before we begin any work.

Installing your furnace

A trained furnace technician will:

Disconnect and dispose of your old furnace.
Install your new furnace (whether it's gas or oil).
Test your new system to make sure it's working like it should.
Clean up their work area before leaving your home.

Average time to complete furnace installation: 1–2 days

Guarantees and warranties

1-year labor warranty. We stand behind our furnace installation work 1 year after service.
100% satisfaction guarantee. If you're not 100% thrilled with our furnace installation service, we'll make it right.
Price
Cost to install a furnace
Your furnace installation cost in Queens or a surrounding area will depend on:
Fuel type: More often than not, oil units have the highest upfront installation cost, electric the lowest and gas somewhere in between.
Size: The higher the heating capacity, the more expensive the unit will be to install.
Efficiency: Higher efficiency units will be more expensive to install.
Features: The more comfort features you add on, the higher your costs will be.
Ductwork: If your house doesn't have ductwork, or your existing ductwork is hard to reach, you'll pay more in installation costs—unless you go with a ductless system.
To get an accurate furnace installation cost, contact us for a in-home estimate or learn more from our in-depth article on furnace installation costs for New York City.
How scheduling works
Scheduling your furnace installation works like this:
Contact us

Pick your preferred day and time

Choose the day or time that works for your busy schedule and we'll save your spot.

Get an arrival call

On the day of your furnace installation, your furnace technician will call you 20-30 minutes before arrival, so you won't have to wait around all day.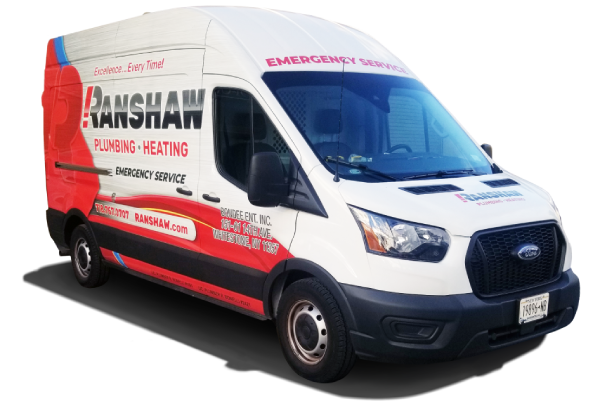 Serving the NYC metro area, including:
And everywhere in between!