Commercial Water Heater Installations in Queens, NY
Commercial Water Heater Installations & Replacements in Queens
Replacing a commercial-grade water heating system can be a complex job. Don't leave the task to just any plumbing company. Instead, choose Ranshaw. Our 50+ years of experience ensures that you'll get an expertly-installed efficient and trouble-free water heater system.
When you choose Ranshaw to install your commercial water heater, you'll get:
Trained plumbers,

and a job done right the first time

Reliable scheduling,

so you can count on us for timely service
Service details
What's included in your commercial water heater installation:
Site survey

First we send an experienced plumber to perform an onsite consultation. During the consultation, the plumber will:

Survey your existing water heater and plumbing connections
Assess the location where the new water heater will be installed
Assess the hot water needs at your building

System design and proposal

Next we provide a detailed proposal outlining the scope of work needed to replace your existing water heater.

The proposal will include all work needed to install your new water heater, including the water heater itself and other components which can include:

Gas piping
Flue pipes
Electrical connections

Installing the new water heating system

This includes:

Disconnecting and disposal of the existing water heater
Installing your new water heater and any plumbing modifications needed to install your new system as outlined in the proposal
Start-up and testing to make sure your new system and all components run smoothly

Guarantee & warranties

1-year labor warranty. We stand behind our water heater installation work 1 year after service.
100% satisfaction guarantee. If you're not 100% thrilled with our water heater installation service, we'll make it right.
Price
Cost to install a commercial water heater in Queens
The cost to install a commercial water heater in the Queens/NYC area all depends on:
The type of commercial water heater. There are many different types of commercial water heaters available, including traditional storage tank units, solar units, on-demand "tankless" units, etc. Each type of system comes with a different price point.
The size of the system. The "larger" the hot water heater system, the more it will cost. That said, the size water heater your building will need all depends on how much hot water your building uses, especially during peak hot-water-usage hours.
Performance needs. Does your water heater only need to be able to operate at peak capacity for a few hours a day or 24/7? Water heaters that need to continuously work at peak capacity should be made of components of greater reliability, which will increase the cost of the system and installation.
Whether additional modifications are needed. The cost of your commercial water heater installation increases if new pumps or a new expansion tank is needed or if venting needs to be modified or replaced.
To get an accurate installation cost, contact us for an on-site estimate.
How scheduling works
Scheduling your commercial water heater installation works like this:
Contact us

Pick your preferred day and time

Choose the day or time that works for your busy schedule, and we'll save your spot.

Get an arrival call

On the day of your water heater installation, your plumber will call you 20-30 minutes before arrival, so you won't have to wait around all day.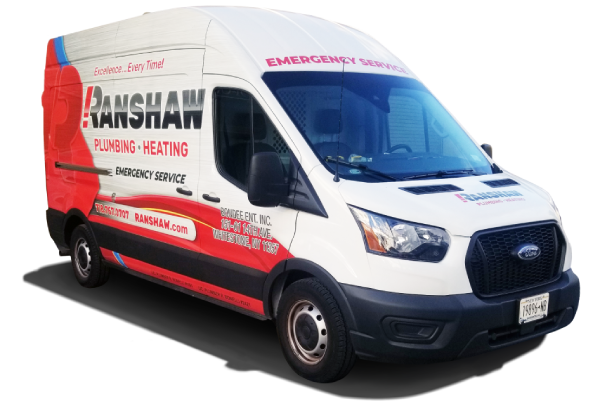 Signs you need this
Signs it's time to replace your commercial water heater
You've noticed leaks. While leaks are not always a sign that your commercial water heater needs to be replaced, they can indicate that the system is nearing the end of its life. Leaks can also turn into very costly situations if they aren't addressed immediately.
Energy bills have spiked. As water heaters age, they become less efficient, which means you'll likely see an increase in your company's energy bills. If hot water usage in your building hasn't changed significantly, but you're noticing a big change in your water heating costs, it may be time to replace your water heater.
Your building runs out of hot water frequently. Over time, your water heating system will struggle to heat your building's water fast enough to keep up with usage. If you notice that you run out of hot water faster than normal, this may be a sign that you need to replace your commercial water heater.
Think you might need a new water heater? Give us a call. We'll look at your building's water heating system and let you know if it simply needs a repair or if it's time to replace it.
Get service faster than a New York minute
Serving the NYC metro area, including:
And everywhere in between!