Backup oil generator installations in Queens, NY
Hassle-Free Backup Oil Generator Installations
Need a backup generator installed to keep your business up-to-code?
Our licensed pros can handle every aspect of the process, from design planning and consulting to obtaining permits and performing installations. Choose us for an easy generator installation that keeps your business powered—no matter what.
Ranshaw makes your oil generator installation simple with:
A highly-trained team

that's licensed to perform and/or coordinate generator installations.

Timely coordination

with NYC DOB so you don't have to worry about permits or fees.
Service details
What's included in your backup oil generator installation:
Licensed company with upfront pricing.

With Ranshaw, you'll get a team that's specifically licensed in all aspects of oil generator installations in the NYC area. Plus, we always provide upfront pricing, so you know what you'll pay from the start.

Permit package design.

We'll work alongside a qualified engineer to program & design your oil generator permit package. We'll ensure the designed-out plan meets local codes before it's submitted to the NYC DOB for approval.

Permit procurement.

Once your package is submitted, we'll coordinate with the NYC DOB to ensure your plan is reviewed and approved quickly. Upon approval, our team will obtain all necessary permits and prepare for the installation.

Installation.

Our team can either handle the installation ourselves or we can work alongside a contractor you've hired. We'll oversee the process to make sure the installation is done properly (right materials used, codes followed, etc).

DOB inspections.

After the installation, we'll coordinate inspection with the NYC DOB to ensure a speedy job sign-off.
Price
Cost to install a commercial backup oil generator in Queens
The cost of your back-up oil generator all depends on:
The type of equipment needed
Location of generator
Generator's distance from oil storage tank
Job site conditions
To get a specific price for your job, schedule an estimate with our team. We'll perform an on-site consultation then provide you with a fair, upfront price before any work begins.
How scheduling works
Scheduling your oil generator installation works like this:
Contact us.

Pick your preferred day and time.

Choose the day or time that works for your busy schedule and we'll save your spot.

Get an arrival call.

On the day of your appointment/installation, we will call you 20-30 minutes before arrival, so you won't have to wait around all day.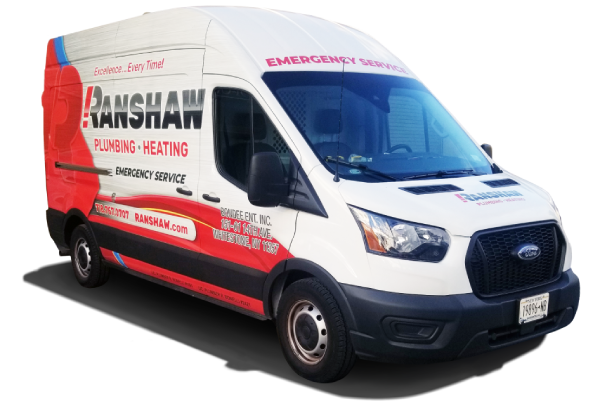 Back-up generator requirements
When are back-up generators required by law?
Back-up oil generators (also called "standby" generators) are required by the NYC DOB for the following systems/buildings:
Smoke control systems
Elevators that are part of an accessible means of egress
All components of normal elevator systems for which emergency power is not required
Horizontal sliding doors
Auxiliary inflation systems in membrane structures
Locations where hazardous materials are stored must have either standby or emergency power
Any location with organic peroxides
Voice and alarm communication systems in covered malls
High-rise and underground buildings
Airport traffic control towers
Smoke-proof enclosures
Pressurized elevator shafts
Gas stations
Medical facilities
Even if a back-up oil generator isn't required for your business, you should consider installing one. Having back-up power protects your employees, customers and property in the event of a power outage.
Contact us to learn more about the benefits of installing a back-up oil generator for your business.
Get service faster than a New York minute
Serving the NYC metro area, including:
And everywhere in between!